HEC MBA Alumni Class Reunion - Dinner at the Westin Paris-Vendome
HEC MBA Alumni Class Reunion - Dinner at the Westin Paris-Vendome
2017-06-24 09:30:00
2017-06-25 02:00:00
https://www.hecalumni.fr//medias/image/thumbnail_122381653858ecb50713c30.jpg
Campus HEC
1, Rue de la Libération
JOUY-EN-JOSAS
78350
FR
HEC MBA ALUMNI REUNION FOR CLASSES 1987, 1992, 1997, 2002, 2007, 2012 2017 June 24th (Saturday) Exceptional evening: Dinner at the Westin Paris-Vendome   "Please log in to your account to see the full payment options for adults."                                 Spend a day in Paris with the people who made your MBA days the best part of your life.   We are pleased to invite you and your family to the very first HEC Paris MBA Alumni Reunion organized by current students, in cooperation with the HEC Alumni Association and the HEC Foundation.   Relive your MBA days with old friends through a fun-filled day on HEC campus; then dine and dance the night away at the world-class Westin Paris-Vendome. It will be just like old times - only better.   More details are below; fees for the event are at cost.   We are certain you want to see as many of your old friends as possible, so please help spread the word and encourage as many to come!   To sign up, proceed to the link and make sure you log in to your HEC Alumni account! If you have trouble logging in, you may need to change your password or activate your account.       For questions, please contact the organizing team at: mbaalumni-reunion@hec.edu or Like the Facebook Page     Details of the reunion:   A Day on HEC Campus Daycare services will be provided on-site Wear sturdy shoes! Morning Shuttle from Paris to HEC Campus 9:30 to 10:00 Registration and check-in 10:00 to 12:30 Welcome back to HEC Campus: Panel discussion/ master class Campus tour (wear sturdy shoes!) Class photos 12:30 to 14:00 A barbecue lunch by the lake on the beautiful HEC grounds 14:00 to 16:00 Petanque and other sports activities - ignite your competitive spirit! And some drinking games, of course. 16:30 Shuttle to Paris Drop-off at selected points Free time to freshen up and change Proceed to Westin on your own An evening in Paris Daycare services will be provided on-site Dress code: Cocktail attire 19:30 to 20:30 Cocktails (drinks and finger food)  and mingling 20:30 to 22:30 Enjoy a sumptuous three-course dinner 22:30 to 02:00 Dance the night away   PRICE AND PAYMENT DEADLINE Early Payment Rate, until 19th May           - 250€ per alumnus           - 200€ per partner or spouse Regular Rate, 20th May to 15th June          - 285€ per alumnus          - 215€ per partner or spouse Children (4 to 18 years old on reunion day): 150€ Children below 4 years old on reunion day - free (must be born on or after June 24, 2013)     Deadline for payment and registration is 15th June   Note: We recommend that you book your hotels in advance, as the reunion will coincide with the last day of the Paris Air Show 2017   For questions, please contact the organizing team at: mbaalumni-reunion@hec.edu or Like the Facebook Page                                                           ​                  
https://www.hecalumni.fr/event/hec-mba-alumni-class-reunion-dinner-at-the-westin-paris-vendome/2017/06/24/2683
HEC Alumni - 3714 vues - 131 participants
samedi 24 juin 2017
samedi 24 juin 2017 à dimanche 25 juin 2017 02:00
Campus HEC

JOUY-EN-JOSAS FRANCE
La date limite de clôture des inscriptions est passée.

HEC MBA ALUMNI REUNION FOR CLASSES

1987, 1992, 1997, 2002, 2007, 2012


2017 June 24th (Saturday)
Exceptional evening:
Dinner at the Westin Paris-Vendome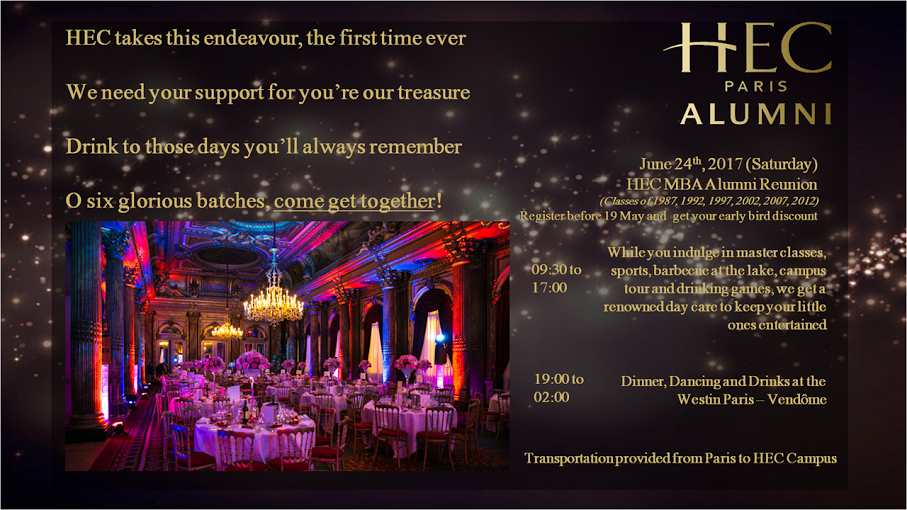 "Please log in to your account to see
the full payment options for adults."
Spend a day in Paris with the people who made your MBA days the best part of your life.
We are pleased to invite you and your family to the very first HEC Paris MBA Alumni Reunion organized by current students, in cooperation with the HEC Alumni Association and the HEC Foundation.
Relive your MBA days with old friends through a fun-filled day on HEC campus; then dine and dance the night away at the world-class Westin Paris-Vendome. It will be just like old times - only better.
More details are below; fees for the event are at cost.
We are certain you want to see as many of your old friends as possible, so please help spread the word and encourage as many to come!
To sign up, proceed to the link and make sure you log in to your HEC Alumni account! If you have trouble logging in, you may need to change your password or activate your account.


Details of the reunion:


A Day on HEC Campus

Daycare services will be provided on-site

Wear sturdy shoes!

Morning

Shuttle from Paris to HEC Campus

9:30 to 10:00

Registration and check-in

10:00 to 12:30

Welcome back to HEC Campus:

Panel discussion/ master class

Campus tour (wear sturdy shoes!)

Class photos

12:30 to 14:00

A barbecue lunch by the lake on the beautiful HEC grounds

14:00 to 16:00

Petanque and other sports activities - ignite your competitive spirit!

And some drinking games, of course.

16:30

Shuttle to Paris

Drop-off at selected points

Free time to freshen up and change

Proceed to Westin on your own

An evening in Paris

Daycare services will be provided on-site

Dress code: Cocktail attire

19:30 to 20:30

Cocktails (drinks and finger food) and mingling

20:30 to 22:30

Enjoy a sumptuous three-course dinner

22:30 to 02:00

Dance the night away
PRICE AND PAYMENT DEADLINE
Early Payment Rate, until 19th May
- 250€ per alumnus
- 200€ per partner or spouse
Regular Rate, 20th May to 15th June
- 285€ per alumnus
- 215€ per partner or spouse
Children (4 to 18 years old on reunion day): 150€

Children below 4 years old on reunion day - free (must be born on or after June 24, 2013)
Deadline for payment and registration is 15th June
Note: We recommend that you book your hotels in advance, as the reunion will coincide with the last day of the Paris Air Show 2017
For questions, please contact the organizing team at:
or
Like the Facebook Page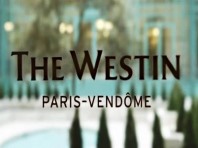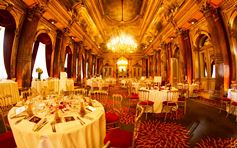 ​