Situation professionnelle
Souhait professionnel
Poste
Internal Consultant
Rémuneration
Entre 80 k et 100k€
Fonctions
- Administrateur

Secteurs
- Ingénierie
- Public / Parapublic

Résumé
Multidisciplinary engineer with strong analytical and problem solving skills, a history of working with and presenting to clients. Managed million dollar projects with more than 8 years' of work experience in cross-functional teams. Highly skilled in technology ventures, academia, Oil and Gas.
Expériences professionnelles
Mba candidate
HEC Paris
De Janvier 2017 à Aujourd'hui
Project manager / systems engineer
National Oilwell Varco , Stavanger
De Février 2014 à Septembre 2016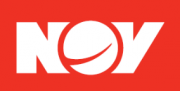 University lecturer
University of Agder , Grimstad
De Juin 2010 à Février 2014

Associate engineer
Danfoss Group , Nordborg
De Février 2006 à Juin 2010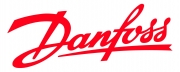 Formation complémentaire
M.Sc.(Eng)
University of Southern Denmark - Mechatronics
2005 à 2010
Anglais - Courant
Arabe - Langue maternelle
Norvégien - Courant
Danois - Technique
Suédois - Technique
Français - Notions
Centres d'intérêt
Spinning
swimming
basketball
stocks investing
and reading on technology and financial markets.