Résumé
"My experience in the public sector has given me deep insights on the changing global economic landscape. I have strong knowledge in the following industries - energy, healthcare and trade.
I recently completed my MBA at HEC Paris, with a specialisation in Finance. The HEC MBA has developed my business and quantitative acumen, focusing on practical, multi-dimensional approaches to real-world issues.
If you have a project that I can help with, please feel free to reach out."
Expériences professionnelles
Senior consultant
IQVIA
De Mai 2018 à Aujourd'hui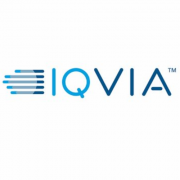 Policy advisor
PHILIPS , Brussels
De Avril 2017 à Septembre 2017
Singapore representative
International Energy Agency , Paris
De Octobre 2016 à Octobre 2017
Assistant director
Ministry of Trade and Industry
De Septembre 2013 à Août 2016
Formation complémentaire
Bachelor of Arts
Nanyang Technological University (Singapore) - Economics , Communication Studies (Double Major)
2007 à 2011
Chinois - Courant
Anglais - Langue maternelle
Français - Notions
Compétences
International Diplomacy & Negotiation
international et multiculturel
stratége, négociateur, multi-culturel
financial planning and analysis
International development