Résumé
Versatile professional with expertise in multiple facets of finance, investing, research, and analysis. Strong interpersonal abilities, establishing and fostering productive relationships with internal and external stakeholders. Entrepreneurial mindset, taking the initiative to investigate potential risks and opportunities for significant return on investment. Outstanding analytical insight, performing research and analysis to support data-driven executive decision making. Fluent in Italian, English, and French, with conversational Mandarin and basic Spanish .
Expériences professionnelles
Senior analyst
Peninsula Petroleum , London - CDI
De Janvier 2015 à Août 2018
Peninsula Petroleum is a physical supplier and reseller of marine fuels with more than 2,000 clients.

Led team of three located in both London and Singapore, directing workflow and offering professional development opportunities. Conducted multiple aspects of investor relations and business origination while securing capital funding and interacting with banks and creditors. Demonstrated outstanding analytical skills in assessing investment opportunities for new supply operations in ports in West Africa and Asia through extensive due diligence to evaluate economic, financial and operational risks to support executive decision making.
Determined credit worthiness and risk profile of individual clients through evaluation of financial position.

• Expanded group liquidity by $100M by delivering corporate results briefing sessions to target banks
• Secured $5M in capital funding for acquisition and funding of new bunkering vessels by building strong business cases
• Reduced credit exposure to high risk sectors by 30% with comprehensive freight and commodities research.
• Marketed proprietary research to institutional investors, highlighting investment implications for regulatory compliance.
Consultant
International Federation of Red Cross and Red Crescent Societies , Vernier
De Décembre 2013 à Septembre 2014
IFRC is a worldwide humanitarian aid organization reaching 160 million people every year.

Delivered data-driven recommendations for improving processes and procedures well as stakeholder relations. Increased overall donation activity by developing new strategies to more accurately track donor data and facilitate communications.

• Established strong relationships with key donors, inspiring ongoing support and repeat donations by analysing trends to illustrate alignment between IFRC and donor priorities.
• Accelerated resources allocation process by 5% with newly devised Plan of Action incorporating improved risk analysis for Disaster Relief Emergency Fund.
• Enhanced communication with external funders and donors by developing CRM database system, expanding private donor base by 3% through implementing new customer strategy.
Programme assistant to industrial cluster development & capital operations
United Nations Industrial Development Organization (UNIDO) , Chaoyang qu
De Mars 2012 à Septembre 2012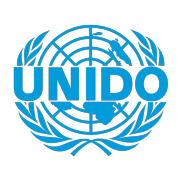 UNIDO is specialized UN agency promoting and accelerating industrial development in developing countries.

• Assisted in advisory services to improve the business and policy environment for the Chinese private sector
• Supported stakeholders to come up with funding scenarios for continued implementation of industrial upgrading interventions at regional level
• Organised 30 international capacity building activities for Chinese SMEs which led to the creation of bilateral industrial project in 10 foreign countries

Assistant trade analyst
Italian Trade Agency
De Août 2010 à Décembre 2010
The Italian Trade Agency (ICE) is the Italian Governmental agency supporting business development of Italian companies abroad and the attraction of foreign investment in Italy.

• Assisted and facilitated Italian companies in their internationalisation process with a focus on expanding their business in Singapore and South East Asia
• Supported partnership agreements between Italian SME's/IO's and their Singaporean counterparties especially in the agri-food sector
• Facilitated the set-up of joint ventures and transfer of know-how between Italian and Singaporean companies

Formations complémentaires
Double Msc in International Affairs
London School of Economics - International Relations and Economics
2012 à 2013
Double Msc in International Affairs
Peking University - International Relations and Economics
2011 à 2012
B.A. Political Science
LUISS Guido Carli University
2008 à 2011
MBA
HEC - Finance
2018 à 2020
HEC Excellence Scholarship Recipient

Anglais - Courant
Chinois - Technique
Espagnol - Notions
Français - Courant
Italien - Langue maternelle