Résumé
Passionate, energetic leader with a successful track record of creating differentiated products, services and strategies to realize tangible results. As a strategic thinking leader, I have a strong ability to influence others while working closely with executive leadership to sell ideas, build business cases leading to commercial success. My experience with human-centered design principles has one me recognition by IBM as one of 142 leaders in Design Thinking. I hold a MBA from a top-tier strategy school, currently ranked number one globally by the Financial Times, where I specialized in a Harvard University taught program in Service Design

Tyler Andre
Innovation - Service Design - Design Thinking - Business Transformation - Customer Experience - Customer-Centricity

Executive MBA, HEC Paris
#1 Worldwide for Executive Education in 2019 Financial Times® Ranking (This represents my graduating cohort)
Recognized as 1 of 142 Global Leaders by IBM in Design Thinking
Expériences professionnelles
Head of customer experience strategy & design
JDA Software , Scottsdale
De Septembre 2017 à Aujourd'hui
Leadership project
BlaBlaCar , Paris
De Avril 2016 à Mai 2016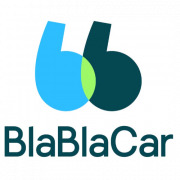 Leadership project
Pernod Ricard , Paris
De Avril 2016 à Mai 2016
Formations complémentaires
BAC +4
Liberty University - Psychology
2001 à 2005
Six Sigma Green Belt
Dartmouth College
2017 à 2018
★Founded in 1769, Dartmouth is a member of the Ivy League and consistently ranks among the world's greatest academic institutions.

►Dartmouth's Lean Six Sigma Green Belt is a Certification from their Thayer School of Engineering. It is considered a type of Diploma by Dartmouth College and not a Certificate of Completion.
Master in Agile Management
Villanova University - Agile Management
2016 à 2018
Post Graduate Certification - Advanced Service Management
Arizona State University - Service Leadership and Management
2017 à 2017
Key topics covered include:

1. Unleashing Service Growth
- Business Model Innovation/Disruption and Growth
- Innovation in Service-Centric Firms

2. Getting Closer to the Customer
- Leveraging the Digital Transformation of Service
- Encouraging Deep Customer Engagement

3. Capturing Value from Services to Secure Profitable Growth
- Revisiting the Value/Cost Equation: Strategies for Combining Outstanding Service Quality and Low Costs/Productivity
- Capturing MORE Value from Services: Unleashing the Profit Potential of Services

4. Leading the Service Organization
- Leading Under Uncertainty
- Creating and Managing a Service-Centric Culture
- Change Management for Service Organizations
IBM Enterprise Design Thinking Leader
IBM - Enterprise Design Thinking Leadership, Mentoring and Coaching
2018 à 2019
I am a certified master coach in IBM's Design Thinking Loop Methodology. I hold all five IBM certifications at all levels, Practitioner, Co-Creator, Coach, Advocate, Leader
Anglais - Langue maternelle
Français - Technique
Compétences
Conduite Changement / Change Management
Innovation & Engagement Client
conseil en Ressources Humaines
coaching conseil ressources humaines
Stratégie commerciale /Business Strategy
Technologies et Systèmes d'information
Stratégie IT, sécurité globale
Optimisation de la performance globale
stratége, négociateur, multi-culturel
Leadership exigeant et humain
Marketing / Communication
Lean-Six Sigma, Design Thinking, Prince2
Leadership and Management
Centres d'intérêt
*Passionate about human centered change management initiatives *Thrive in fast pace
dynamic environments *Excel at influencing and advising a diverse population of stakeholders *Enjoy solving complex problems in creative and innovative ways *Prefer ...