Résumé
Bilingual professional and 2020 TRIUM Global Executive MBA graduate with 15+ years of leadership and hands-on experience in Africa, Europe & North America encompassing tenure at Big 4 diversified financial services firm, small and medium sized enterprise, regional and global investment banks, and startup.
• Skilled at advising CEOs and shareholders in growth strategy: defining, documenting, gaining board approval, implementing, managing, and monitoring and in M&A including buy-side and sell-side.
• Adept at cross-cultural communication and fostering diversity and inclusion in the workplace.
• Career highlights include the conceptualization, commercialization, and ultimate sale of a disruptive business start-up to an investor.
Expériences professionnelles
Head of strategy & project management
RAWBANK , Kinshasa - CDI
De Juin 2018 à Aujourd'hui
• Co-determine annual productivity targets for directors in collaboration with CEO and deputy CEOs.
• Created new processes and automation for performance evaluation, archiving, and expense management that decreased paperwork by c.25%
• Decentralized decision centers from headquarters to regions enhancing reactivity and client satisfaction.
• Raised over $60M from Development Financial Institutions (ADB, TDB, etc.)
• Created selection, prioritization, resource allocation, and supervision processes to manage 80+ projects. The improved processes resulted in the breaking of silos, reduced implementation time, better adoption rate, and equity among project leaders.
• Lobbied authorities including Central Bank, Regulator, and Finance Minister resulting in amendment of leasing law to launch the business in a favorable environment. Prepared project, expected to launch during S2 2020.
• Managed the creation of bancassurance activity in partnership with the insurance company Rawsur. Loan insurance debuted in February 2020, with auto, life, and home to follow.
• Initiated a bundling strategy, including insurance products.
Head of strategy, controlling and marketing
RAWBANK , Kinshasa - CDI
De Septembre 2015 à Juin 2018
• Achieved buy-in on 2017-2020 strategic plan including in depth market, competitor, and environmental analysis. Formulated goals, strategy, and recommended tactics for implementation.
• Revised all performance reports to focus on KPI indicators for decision making.
• Led the design of a website providing key figures to staff on a daily basis.
• Built and developed a sustainable, autonomous and high-performing team that provided efficient management tools to their internal clients.
• Prepared the 2018-2019 marketing plan.
Sourcing & business development manager
subrenat , Mouvaux - CDI
De Juin 2014 à Août 2015
• Right-sized the product assortment to focus on most saleable merchandise and optimized the supply chain.
• Instituted seamless information flow with sales team that optimized sourcing, limited errors, and improved reactivity.
• Set up an annual procurement scheme (+€5M) and negotiated prices and purchasing conditions leading to €150K savings.
• Developed new supply chains in China, Vietnam, Macedonia, and Egypt that increased client satisfaction by offering options such as lower prices and quicker delivery.
Founder & ceo
CookUp , Levallois-perret - Chef d'entreprise
De Janvier 2012 à Décembre 2013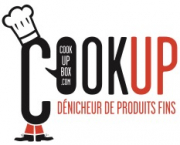 • Ran a pre-launch market study on "box" and its desirability in the culinary world.
• Created the company's business plan and conducted viability study.
• Designed the editorial and graphic universe for the website and collateral material.
• Implemented the supply chain and managed suppliers and customer relationships.
• Established a partnership with CuisineAZ, a leading French website for recipes. Launched their culinary "C la Boîte" in December 2012.
• Managed the company's operations and finances.

Associate
Deloitte & Touche Corporate Finance , Neuilly sur seine - CDI
De Janvier 2007 à Septembre 2012
• Managed sales, acquisitions, and fundraising processes.
• Performed multi-criteria valuation analysis and LBO modeling and constructed business plans.
• Conducted in-depth strategic, financial, and industry analysis of firms across multiple sectors.
• Selected to be in charge of recruiting and training interns.
Key Clients:
• Advised shareholders of NM Médical, the French leader in distance selling of medical devices to health professionals, on sale to the Dutch group Mediq.
• Advised Rhodia on the sale of its pharmaceutical chemical activities (analgesics) in France, China, Thailand and Brazil to the group Novacap.
• Advised the managers and shareholders of Athome, service company to trustees and asset managers, during the MBO build with SPEF LBO and Naxicap.

Intern analyst mid cap m&a
SOCIETE GENERALE CORPORATE AND INVESTMENT BANKING - SGCIB , Nanterre
De Septembre 2005 à Novembre 2006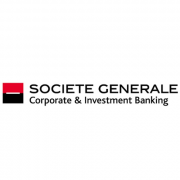 Mid cap M&A

• Analyzed and valued mid-sized companies across sectors and supported business development processes.
Intern
Chausson Finance , Paris
De Août 2004 à Juin 2005
Advisor in venture capital fund raising for start ups

• Screened and conducted preliminary evaluation of start-ups. Drafted business plans and financial forecasts.
Formation complémentaire
MBA
TRIUM (HEC - LSE - NYU)
2018 à 2020
Français - Langue maternelle
Anglais - Courant
Compétences
Strategy - Change Management
Optimisation de la performance globale
Centres d'intérêt
Guitare
voile
golf
tennis