Résumé
My 14 years experience with supply chain, logistics and port industry has given me wide exposure to various roles that have required me to both lead and be part of a team to achieve required outcome.

Expériences professionnelles
Business improvement and project manager
Milaha , Doha
De Octobre 2011 à Aujourd'hui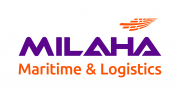 Identify and manage Logistics high profile, complex projects designed to improve speed, quality and control of business processes which in turn enhances customer satisfaction.
 Evaluate potential JV, Acquisition and merger opportunities based on market research and strategic criteria.
 Provides clearly defined project expectations, timely delivery of critical milestones, and measurable project results
 Establishes quantitative and qualitative measurement of benefits and means for tracking to enhance evaluation of project scope on the front end, and ensure project goals are reached on the back end.
 Assist Logistics VP and CEO to Identify, Set and Manage overall department budget, ensure budget setting are based on potential project and strategic criteria.
 "Safety Always First" Ensure that the highest levels of safety are applied in all Department Project activities.
 Develop and Improve all Operating and ERB Systems in Milaha Maritime and logistics section and ensure the Development roadmap in place with proper integration internally and externally.
 Work closely with commercial and CRM department to develop a TOOL for customer engagement program in place and ensure Milaha meets all customer needs.
Process improvement manager
APM Terminals , Neuss
De Mai 2004 à Novembre 2011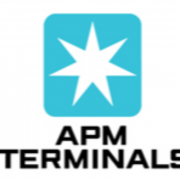 Provide Lean Six Sigma expertise and create a pipeline of improvement projects ensuring that these projects are classified & prioritized for implementation.
 Responsible for the design, implementation and continuous improvement of all company processes.
 Facilitate PEX Learning and training and provide coaching to teams and leaders to ensure daily continuous improvement behaviors and practices are kept up in everyday work.
 Ensuring the Voice of Customer and the Voice of Process becomes an integrated part of solutions, including identifying gaps between the customers experience and their expectations, needs and wants.
 Provide support to all Business Units to optimise their processes. Conduct assessments of Business Units and advise Company Director of how to improve their efficiency and aim for providing continuous improvement of entire Milaha Maritime Operation.
 Responsible for making performance and standards visible across all business units within Maritime pillar through disciplines and tools like VMS and 5S.
Formations complémentaires
Certificate
PMI - Lean Six Sigma Master Black Belt
2015 à 2018
Diploma
Lloyds - Supply Chain
2006 à 2008
Parcours officiels
HEC – Executive Mastere Strategic Management Qatar

Arabe - Langue maternelle
Anglais - Courant
Compétences
Project and change management
Business process improvement