Résumé
"In today`s complex, fast-evolving, digital world, a strong business developer with high agility, real entrepreneurial spirit, powerful sales capacity and deep experience of I.T. and software:

1/ A highly entrepreneurial spirit
Facts: started, re-started or re-engineered 6 software companies, 2 of them being acquired by leading IT hardware companies (1997, 2016).

2/ A strong ability to to deeply listen to and understand market expectations, anticipating on unknown needs, to transform smart technologies into high-value usage for customers.
What matters is how new technologies can be leveraged to help customers change, improve or re-engineer their whole work & environment. Facts: creation of several enterprise software applications, one of them being now published by Hewlett Packard: HP Asset Manager.

3/ A unique capacity to conceive and design innovative software products to match market expectations in an unrivalled way. Facts: within 1 year, designed and delivered an innovative datacenter infrastructure management software application, that was endorsed by 1st-rank customers, including Louis Vuitton (main brand of LVMH Group, 42.6 B € revenue, 145,000 employees). LV liked the software product so much that it acquired it in Beta state, before 1st commercial release. Customer said, at very-1st sight: "this is the product I was dreaming about".

4/ An unparalleled business agility.
Facts: with a 2-year old software product, and a 2-employee team, I won global deals and defeated world giant competitors. Example: in 2013, I won the deal with the Swatch Group (global leader in watch-making industry, 8 B CHF revenue, 35,000 employees), defeating the Schneider-Electric Group (global leader in power & energy management, 24.7 B € revenue, 142,000 employees).

5/ An unmatched, sharp sales capacity.
Facts: I won a global 2 M € software deal with #2 European car manufacturer, PSA Peugeot Citroen (65.2 B € revenue, 208,000 employees): software application deployed with 20 PSA factories, worldwide, after a long, highly complex sales cycle.
Other customers being won: City of Geneva, Vaudoise Assurances, AXA, Visa MasterCard, French Air Force, IBM, Thales, Orange, SFR, Ministry of Economy & Finance, Credit Mutuel, Banque de France, L`Oreal, etc.

6/ A very strong capacity to start, grow, build and manage teams, being in development (up to 12), sales (up to 12), marketing, tele-sales.
Facts: in the Balkans, I built from scratch a team of 10 developers, including Front-End, Back-End, Design and QA, sourcing directly and locally the people without any external help. In France, built from scratch a tele-sales team which generated 60% of deal-flow and 40% of revenue. Etc.

7/ A major faculty to build successful communities and programs with stakeholders and global ecosystem, and to leverage them into fast-growing business. Fact: at Apple, I designed and led a complete new program envolving major business partners (Adobe, Microsoft, etc), to address with them a new and fast-growing market. At age 27, I was awarded by Apple CEO as one of the "employees of the year": after just one year, the new business resulting from the program was representing 50% of global revenue in France.

8/ A significant ability to design and implement complete business-models, including marketing / pre-sales / sales / support, to address markets successfully in a very fast way, and to gain customer loyalty.
Fact: from 1994 to 1996, I re-organized a company consisting in 12 different business-units, and focused it on one, only: software publishing. I re-started it on this new foundation, with new technology, new team, new business-model. The company doubled sales every year, and was then sold to a US company for 10xtimes the yearly revenue.

9/ A real capacity to analyze, write, and position.
Fact: I wrote for Hachette and Pearson the "Guide for headhunters and recruiting agencies", "Guide des chasseurs de tetes et des cabinets de recrutement", 1120 pages. Best-selling management book in France, when published. Three releases.

10/ A strong faculty to drive and move an audience.
Fact: I was invited to speak in Philadelphia, in front of all local business executives and entrepreneurs, as 1st IT "startuper" to open US subsidiary in Pennsylvania. After the speech, Pennsylvania Governor Tom Ridge awarded me as "Team Pennsylvania Ambassador in France". When Governor Tom Ridge then had official visit in France, he asked me to be his n°2 in Paris for 3 days. Governor Tom Ridge, a Republican, was a member of the United States House of Representatives from 1983 to 1995, and then 43rd Governor of Pennsylvania from 1995 to 2001. He then headed the Federal Homeland Security (including FBI, CIA; 22 agencies and 180,000 employees) from 2001 to 2005.

11/ A global citizenship.
Facts: I was born in Germany, raised in France. I lived and worked 2 years in Brasil, 6 years in French-speaking Switzerland, 2 years in German-speaking Switzerland. I commuted a lot with the USA (about 50 trips, East Coast, West Coast).
I speak English, French, Portuguese, Greek.

12/ An uncommon taste for challenge, combined with a unique capacity to "sail with troubled waters".
I have always explored new paths to build growth and success, instead of searching safety, security and conventional wisdom.
I also have capacity to face a potential crisis, and to explore and build fast and effective solutions.
Fact: when huge power and cooling companies came to own and control the DCiM market, I decided to team up with a hardware company with no software technology. We had 4 proposals, and a deal with one of them within less than 1 year.
"
Expériences professionnelles
Co-founder
NewAppNow , Paris
De Janvier 2020 à Aujourd'hui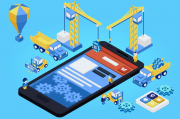 Co-fondateur
DataCenterVision , Lausanne
De Janvier 2011 à Juin 2019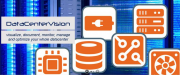 Now part of larger company.
Co-fondateur
Physical Networks , Paris
De Janvier 1998 à Décembre 2009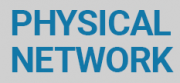 Directeur general adjoint
Asset Manager , Paris
De Janvier 1996 à Novembre 1997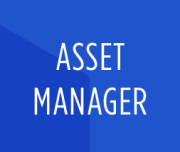 Re-engineering of the company.
Then sold for 10 times the yearly revenue to a US software vendor, itself acquired HP, Hewlett-Packard.
Worldwide marketing director
ACI 4D , Paris
De Janvier 1992 à Décembre 1995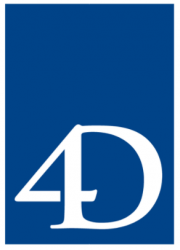 Directeur business development
Apple , London
De Mars 1985 à Décembre 1991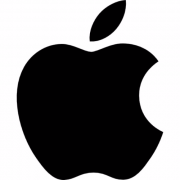 Nominated "best sales & business contributor of the year" by Apple CEO, worldwide, in 1986
Anglais - Courant
Portugais - Courant
Grec moderne - Courant