Résumé
Eleven years of experience in the fields of defense and international business development, with extensive practice in negotiating and managing complex B2B and B2G contracts. Extremely committed, with strong human values and ability to make decisions under pressure; eager to lead diverse teams in multicultural environments and achieve company's goals.
Expériences professionnelles
Manager, secteur public, ministère des armées
BearingPoint France , La defense - CDI
De Septembre 2017 à Aujourd'hui
Développement du compte Ministère des armées
Political advisor (polad - réserviste)
French Command For Joint Operations (CPOIA) , Creil
De Septembre 2016 à Aujourd'hui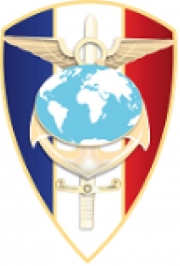 Senior project manager, aeronautical dept.
Défense Conseil International - DCI , Paris - CDI
De Septembre 2011 à Septembre 2017
Reserve officer, french foreign legion
Armée de Terre
De Juillet 2011 à Aujourd'hui
Anglais - Technique
Français - Langue maternelle
Arabe - Notions
Compétences
Gestion d'équipe / Team Management
international business development
relations institutionnelles
Gestion de programme/Program Management
Centres d'intérêt
Cyberdéfense
cybersécurité
relations internationales
défense
aéronautique
Conquête spatiale
conseil
stratégie
commerce