Résumé
Consultant in corporate strategy and industry operation, with an exceptional track record of leading and managing as Chairman & CEO successful profitable growth of hi-tech industries by increase in market shares, innovation, technology – product – market diversifications, M&A etc. in international and competitive environments. Result-oriented with a recognized ability to transform market trends and dynamics into value-creating strategies and their operational execution. Fluent in French and English (TOEIC: 985).
Expériences professionnelles
Chairman
Loarwenn Consulting , Paris
De Mars 2018 à Aujourd'hui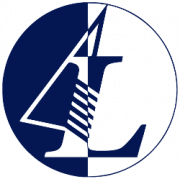 Consultant, Chairman of Loarwenn Consulting
- Advises Chairmen, CEOs, investment firms, law firms, administrations etc. in corporate strategy and industry operation. Specializes in Defense, Space, Aircraft, Automotive, Marine, Med-techs, Instrumentation, Science, Robotics, Microelectronics, Materials and Mechanics.
- Independent Board member.
- Fluent in French and English (TOEIC: 985).

Président
Ulis , Veurey voroize
De Janvier 2002 à Février 2018
President directeur general
Sofradir , Palaiseau - CDI
De Novembre 1998 à Février 2018
- Achieved the transformation and outstanding growth of a technology-pushed single technology
20M€, 160p. SME (Sofradir) into a 220+ M€, 900+ p. Group of market-pulled Mid-Cap companies (Sofradir and two 100%-owned subsidiaries: ULIS and US-based Sofradir EC Inc.) with the largest panel of products and cutting-edge technologies of all competitors.
- Developed domestic and export sales in a competitive international environment.
- Achieved a double-digit profitable growth year after year for nearly 20 years in a row.
- Raised Sofradir, ULIS and Sofradir EC to referenced World leaders.
- Set-up innovative and efficient R&D organizations by bringing together teams from universities, research centers and industry on common projects. Introduced new technologies and products ahead of competition, which have become World standards.

Formations complémentaires
Ingénieur
Ecole Polytechnique
1976 à 1979
PhD
MIT - Material Science and Engineering
1980 à 1984
Docteur d'Etat
Université Paris-Sud - Physique
1984 à 1986
Executive MBA
HEC
2003 à 2005
Compétences
Stratégie d'entreprise et prospective
Planification stratégique
Accompagnement de grands projets
Conduite de projets complexes
Centres d'intérêt
Voile (propriétaire d'un voilier rapide de 8
70 m en Bretagne)
ski
trekking
natation
vélo
voyages
cinéma
musique classique
opéras
peinture
travaux manuels
bricolage