Résumé
Financement de projets, marchés émergents - Russie, Pologne, Europe centrale et orientale, Afrique. Project financing, emerging markets - Russia, Poland, Central and Eastern Europe, Africa.
Expériences professionnelles
Managing director
Englewood Finance - London , London - Auto-entrepreneur
De Août 2017 à Aujourd'hui
Englewood Finance has four main capabilities:

1. project finance for corporate and infrastructure projects;
2. advising banks on organisation and risk management;
3. expert witness in litigations and arbitrations;
4. non-executive directorships.

The geographical focus is on emerging markets and Eastern Europe (incl. Russia, Ukraine and Central Asia).

Associate
GBRW Consulting , London - Profession libérale
De Février 2019 à Aujourd'hui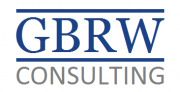 Conseil aux banques, banques de développement en particulier, dans les pays émergents. Gestion des risques, green finance, gouvernance, financement de projets, prêts aux PME.
Banking advisory (especially development banks) in emerging markets. Risk management, green finance, corporate governance, project finance, SME lending.

Managing director, corporate clients
BANK AND CLIENTS PLC , London - CDI
De Novembre 2014 à Juillet 2017
Mise en place et direction d'un département de corporate lending. Prêts juniors et subordonnés.
Directeur financier adjoint
Vimetco NV
De Janvier 2012 à Janvier 2013
Ingénierie financière
Banque Européenne pour la Reconstruction et le Développement BERD
De Janvier 1993 à Décembre 2011
Ingénierie financière
Edmond de Rothschild
De Janvier 1990 à Décembre 1992
Audit interne
Pechiney - Rhenalu
De Janvier 1985 à Décembre 1989
Français - Langue maternelle
Anglais - Courant
Allemand - Courant
Russe - Technique
Polonais - Technique
Compétences
Private Equity - Private and Public M
Infrastructure Investment
Centres d'intérêt
aviation
espace
danse
musique
histoire
philosophie