Résumé
"Launcher and accelerator of performance in new frontiers: geographies, brands, business models, transformative projects.
I make space in corporations for new ventures, delivering with the teams.
I serve the fast-changing consumer and therefore the performance of the company.
Borderline millennial, I build bridges. Partly classical but fully connected, I merge tradition and modernity.
I follow a purpose.

@philippearmd"
Expériences professionnelles
Digital & eretail leader, automotive global brands
Michelin (Manufacture Française des Pneumatiques) , Lyon
De Septembre 2018 à Aujourd'hui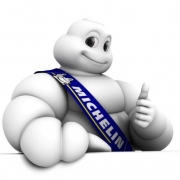 Global digital lead (cdo)
Nestlé Waters , Issy les moulineaux
De Décembre 2014 à Mai 2018
Digital & ecommerce director, emena
Nestlé HQ - Suisse , Vevey
De Septembre 2013 à Novembre 2014
Country business manager - céréales cpw
Nestlé Algeria , Bab ezzouar
De Octobre 2009 à Octobre 2012
Formations complémentaires
Ingénieur
Ecole Centrale de Lille
2000 à 2004
HEC Entrepreneurs
HEC - Entrepreneuriat
2004 à 2005
Parcours officiels
HEC – Mastère Entrepreneurs

Anglais - Courant
Espagnol - Courant
Français - Langue maternelle
Compétences
Marketing / Communication
Centres d'intérêt
?Reserve Officer of the French Navy ?Private pilot license ?Scuba-diving (PADIRescue Diver) ?DIY ?Trekking ?Golf (index : 22) ?Photographer