Situation professionnelle
Épanoui(e) professionnellement
Résumé
Engineer and MBA graduate, passionate about creating memorable client experiences and establishing long-term privileged relationships by providing a seamless link between prestigious offers and customers.

Self-taught computer programming at 8yo (TV and radio appearances), delivered school supplies to NPOs in Morocco after a 3,000km journey, initiated and led numerous professional innovation, business and social initiatives, drove from Marseille to Istanbul as a vacation, led various motorsports associations, been elected Students Representative within an MBA class gathering 60 nationalities:

- Entrepreneurial,
- Passionate,
- Committed,
- People-Minded,
- Tenacious,

I help organizations achieve sustainable growth by bringing creative Blue Ocean solutions and strategies, fostering internal and external fruitful relationships, being obsessed by smooth customer journeys, and most of all listening.

"We are a product of those who taught us, who gave us an opportunity, who have given us chances, who've inspired us." (Thomas Keller, Chef)
Thank you.
Expérience professionnelle
Vice president, sales
Shadline , Paris - CDI
De Septembre 2020 à Aujourd'hui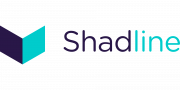 Vice President of Global Sales (Directeur Commercial)

Shadline Smart Safe Place is a professional communications and data storage solution that reduces the impacts of cyber attacks and major IT outages.
Discover Shadline and build your digital resilience spaces: www.shadline.com.
We make the world more resilient and secure. #BusinessLifesavingSolutions
Français - Langue maternelle
Anglais - Courant
Espagnol - Notions
Italien - Notions