Résumé
"Based on a 25 years experience as a corporate law practitioner in various environments such as tourism, mobile and Internet business, industrial vehicles fleet services and engineering services, I have additionnaly developped a wide range of management skills outside my legal core competences : procurement/purchasing, quality certification, IT, cost improvement and patrimony management inter alia. My position had always been business/customers oriented and as an an internal business partner, I have been supporting the management and operational teams in driving the support process by optimizing the organization efficiency and implementing processes and tools focused to secured chain value. Thanks to my legal background and my various management experiences, i am highly supportive and complementary to middle cap leaders.
In the framework of the strong Isalys growth mainly in the engineering business, I initiated and currently in charge of the developement onthe French market of Isalys Augmented Management especially dedicated to management services to be provided whole side companies, focused on support and CEO processes improvement by leveraging highly curated independent talented consultants vetted to meet specific needs previously checked and qualified by Isalys AM. We aim to go further a talents market place by delivering our services according and compliantly with Isalys DNA and our experiences and know-how from engineering high technologies services business.
"
Expériences professionnelles
Managing partner
Isalys Augmented Management SAS , Paris
De Octobre 2018 à Aujourd'hui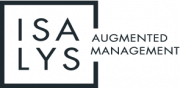 Secrétaire général
Matis
De Mars 2012 à Novembre 2015
Centres d'intérêt
Equitation
Concours de Sauts d'obstacles en compétition amateur.