Résumé
Ability to define, implement the strategy, and federate teams in contexts with high stakes with issues of performance, market reconquest and digital transformation of companies.
Good knowledge of the banking finance insurance sector and multicultural contexts.
Passionate about innovation and technologies that transform business models.
Leadership and decision making, results-oriented, a taste of the challenge coupled with a strong desire to learn and a natural benevolence.
Expériences professionnelles
Vice-président sales emea & cala large enterprise
Jabra , Elancourt
De Octobre 2017 à Aujourd'hui
Global account management
MICROSOFT , Issy-les-moulineaux
De Novembre 2014 à Décembre 2017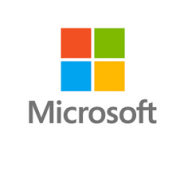 Formation complémentaire
Ingénieur généraliste
ESME Sudria - Systèmes d'Informations
1995 à 1998
Anglais - Courant
Allemand - Notions
Compétences
numérique, transformation digitale