Expériences professionnelles
Social impact assessment consultant
BraveUP! , Antofagasta
De Juin 2020 à Juillet 2020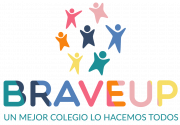 This was a 2-month project as a pro bono consultant at an educational startup in Chile targeting problems of bullying and cyber-bullying in K12 schools by providing environmental monitoring, regular student workshops, app consultation and parental guidance.

What I did:
• Performed social impact assessment
• Interviewed stakeholders such as schools, psychologists, and education bureau officials
• Designed and delivered school environment reports ("Convivencia Escolar")
• Co-designed an assessment tool for continuous future monitoring
• Delivered a final presentation with future development risks and opportunities and funding options
Area manager
Nannybag , Paris
De Août 2019 à Février 2020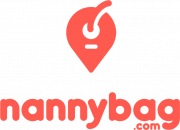 Nannybag is a travel startup helping 500K+ travelers in 40+ countries explore bag storage options by cooperating with local businesses. This was a professional gap year internship (6-month) and I was privileged to be entrusted with the area manager position to be solely responsible for the Asia market, which included planning, development, and relocation 3 months into the position.

What I did:
• Conducted market research, built acquisition model and designed entry plans for new markets
• Set up new office location in Singapore and relocated to establish company's first Asian presence
• Recruited, trained and managed 9 sales ambassadors in Singapore, Hong Kong and Thailand
• Established and maintained rapport with investors, incubators, accelerators worldwide
Formations complémentaires
Master in Management
Yale School of Management - Global Business and Society
2021 à 2022
The second year of the dual degree program between HEC Paris and Yale SOM will be conducted in Yale School of Management, with a focus on Global Business and Society. It has been postponed to 2021 enrollment due to the COVID situation.
Bachelor of Arts
William and Mary - Economics and Philosophy
2014 à 2018
Graduated with high honors in Philosophy and Economics (double major) from William and Mary, the second oldest college in the US (after Harvard and before Yale). I also completed a semester of exchange in Tsinghua University in Beijing, China.
Chinois - Langue maternelle
Anglais - Langue maternelle
Français - Notions