Résumé
I had the chance and the will to do internships and work experiences in several countries, on several continents, which allowed me to develop open mindedness. I also praise the value of adaptability.

I am graduated, with a master degree, from the French engineering schools: Mines Douai (Industrial Engineer) and ISAE Supaéro (Complex Project Management).
I am also graduated from the French Business School, HEC Paris, with an advanced master, MSc in Complex Project Management.

In the short term, I want to work in an international environment, where I can use my skills such as adaptability, leadership and project management. That is what I develop currently at Famoco, in my role as a project manager for APAC area projects.
I am interested for opportunities in Payment industry, Security and Data analytics.

In the long run, I wish to experience entrepreneurship.
I also wish to keep working on complex projects involving international relationships, technical, financial and environmental issues.
Expériences professionnelles
Pre-sales engineer
Famoco , Paris - VIE
De Janvier 2018 à Aujourd'hui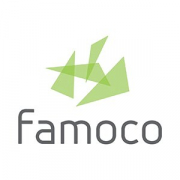 -Managing several projects in APAC area, in cashless payment.
-Technical support for APAC clients
Réponse à appel d'offres
Safran , Paris - CDD
De Septembre 2015 à Septembre 2016
Contribution à la réponse à Appel d'Offre pour la maintenance des sièges de compangnies aériennes.
Rédation de Business Plan, financement du service, élaboration d'indicateurs

Responsable financier
Meebike , Douai
De Septembre 2015 à Septembre 2016
Création d'une start-up technologique, incubée aux Mines Douai, réalisant une
trottinette-chariot pliante innovante

Elaboration de la partie finance du Business Plan
Utilisation des outils de Lean Startup : Business Model Canvas, MVP, outils de collaboration
Recherche d'investissements (love money, organismes, business angels et capital-risque)

Parcours officiels
HEC – Mastère Management de grands projets

Anglais - Courant
Français - Langue maternelle
Espagnol - Notions
Japonais - Notions