Expériences professionnelles
Auditor
EY , Paris la défense cedex
De Août 2017 à Aujourd'hui
External consultant (wem business project)
EY , Paris la defense cedex
De Février 2017 à Mars 2017
Directeur financier
AOR SYSTEM , Paris-19e-arrondissement
De Février 2017 à Aujourd'hui
Junior analyst
BNP Paribas SA , Paris
De Janvier 2016 à Juillet 2016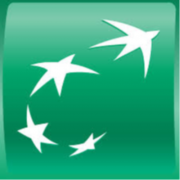 Business development intern
Total EP Congo , Pointe-noire
De Août 2015 à Janvier 2016
Formations complémentaires
Summer School
London School of Economics - Geopolitics
2015 à Aujourd'hui
The European Union constitutes the most daring experiment in peaceful international cooperation in world history. The course will explore the origins, evolution and impact of the European Union in the light of current debates and controversies. It will highlight the tension between 'deepening' and 'widening' and the implications of these processes on the international role of the EU.

Against this background the course examines the diverse political and economic reform pressures the EU and individual EU members currently face. Themes that will be explored in the lectures and classes usually include:

- the institutional and policy making foundations of the European Union
- the debate about the EU's democratic legitimacy
case studies in key policy areas, such as: economic & monetary union, mobility & free movement, asylum and immigration ('Fortress Europe'), etc.
- the record and prospects of past and future rounds of enlargement
- the evolving role of the EU as an international actor.
Energy and Finance Certificate
HEC Paris - Energy, Finance, Strategy
2017 à Aujourd'hui
Created in 2005 under the sponsorship of Deloitte, the Energy & Finance Chair is a cooperation between Deloitte and Société Générale Investment and Corporate Banking which started in 2010 on the HEC campus and today offers training and research programmes to over 300 students from all around the world every year.

The Energy and Finance Certificate is designed for students who have a strong interest in the economics of energy, energy-related financial issues, and climate change or who are willing to move to these sectors for a career.

http://www.hec.edu/Masters-programs/Non-degree-programs/Certificates-available-to-current-HEC-students-only/Energy-Finance/Why-this-certificate
CEMS Master's in International Management
CEMS - Strategy, Energy, Design Thinking
2016 à 2017
Ranked 9th best MiM worldwide by The Economist in 2017.

Exchange Semester at NHH in Norway.

Master Thesis : "European Energy Union : Shaping the future of energy for the 21st century European Union" - Research carried out under the supervision of Pr. Alberto Alemanno, Graded A
Français - Langue maternelle
Anglais - Courant
Russe - Notions