Résumé
International Business Developer, Strategist, Advisor and Mentor, I love Challenges, Innovation and Entrepreneurs! I I have worked for private companies (Atos, HP) and for public International organisations in Western Europe, Norway and the U.S: I like to open the doors, facilitate contacts and close deals! I advise companies, on their Go-to-Market strategies. I am also an active advisor to government agencies, NGOs and leaders.
Expériences professionnelles
Chief business officer, senior advisor international development
ALL YOU NEED FOR GROWTH™ , Paris
De Mai 2018 à Aujourd'hui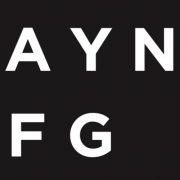 Work with Corporates (ETI, SMIs and startups) to expand their business abroad.
Promote Government institutions services : French American Chambers of Commerce of New York and Miami, JobsOhio, Virginia.
Expert evaluator eic accelerator - ia, cybersecurity and ecommerce
European Commission, European Agency for SMEs , Brussels
De Novembre 2016 à Aujourd'hui

Assess proposals of entrepreneurs for the EIC Accelerator/SME Instrument grant
Head of business development france and benelux
SelectUSA , Washington
De Mars 2015 à Mai 2018

Assit companies to set up in the US. Promotion and recruitment of companies for the SelectUSA Investment Summit (3200 participants from 75 countries).
Area manager usa-canada-carribean
DIRECTION GENERALE DU TRESOR , Paris
De Septembre 2011 à Mars 2015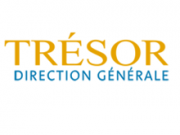 Set up the first Commercial and Economic Dialogue between the US Department of Commerce and the French Ministry of Foreign Trade. Develop the first French Tech offices in the US
Deputy general manager, southern europe - coo
Innovation Norway , Oslo
De Septembre 1998 à Août 2008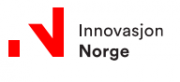 Supervision of France, Italy, Spain, Portugal and Greece: P&L responsibility, HR, operations
Developed Norwegian companies presence in Europe (Export and FDI)
Formation complémentaire
Master
ESCP europe - Audit and consulting
1991 à 1992
Français - Langue maternelle
Anglais - Courant
Espagnol - Courant
Italien - Technique
Norvégien - Notions
Compétences
Stratégie commerciale /Business Strategy
General Management and Entrepreneurship
International Diplomacy & Negotiation
Investissements internationaux
Centres d'intérêt
Travel
gender equality
sustainable development
innovation and entrepreneurship