Situation professionnelle
Souhait professionnel
Poste
CEO/COO/Managing Director/GM
Experience
Plus de 10 ans
Rémuneration
Plus de 100 K€
Secteurs
- Informatique (éditeur, constructeur, SSII)
- Distribution

Résumé
"A visionary chief executive with more than 20 years of strategic, managerial, operational, and technical leadership in the technology sector, across the Middle East. A noteworthy turnaround specialist with a proven track-record of building dynamic, innovative organizations and driving robust growth and profitability within complex, rapidly-evolving business environments. Known to lead major change and integration initiatives, including market-shifting mergers and acquisitions. Solid history of successfully expanding product lines, market share, and overall growth through Joint Ventures and M&A. Solid understanding of Technology, Defense, Home Land Security (HLS), Energy, and public sectors.

Areas of Interest:
•Integrated Operations, Command & Control Centers, C4I, C5I, C4ISR, C2M
•Safe City / Smart City / Physical Security / Data Centers
•Big Data / Data Fusion
•Data-Driven Growth
•Technology Integration
•Artificial Intelligence (AI)
•Digital Security / Cybersecurity
•Digital Transformation

Proud to deliver optimum effectiveness, focus on attracting, building and retaining a diverse, engaged, and productive workforce of talented employees over a variety of functions and business units. Quickly read a situation, create a strategy, and execute plans. Developing and nurturing important internal and external stakeholder relationships is a key strength. A dedicated change-agent, I enjoy thinking strategically, leading in efficiency, and anticipating future industry trends.

Notable achievements include:

•$350m winning bid for the single largest technology integration project ever negotiated in ME
•Tripled company valuation from $60m to $182m in just 5 years
•Created an $8m net free income increase through a strategic JV
•Won $115m of new hardware and consumables business while landing multi-million-dollar deals with leading telecom, petrochemical, and government organizations, including ARAMCO, Emirates Airlines, & Etisalat.

Let's connect !
"
Expériences professionnelles
Regional vice president (north gulf)- sales
Huawei Middle East , Doha
De Mai 2018 à Aujourd'hui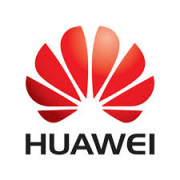 Managing director
SALAM TECHNOLOGY , Doha
De Août 2004 à Aujourd'hui
Regional salaes manager
HP Inc
De Janvier 2002 à Septembre 2004
Regional general manager
ABB Enterprise Software (Indus International)
De Octobre 1998 à Janvier 2002
Formations complémentaires
Advanced Certificate
BABSON College - Entrepreneurship & Innovation (E&I)
2015 à 2015
BSc Engineering
University of Qatar - Electrical & Communications Engineering
1982 à 1987
Executive Master of Business Administration (eMBA)
HEC Paris - Entrepreneurship & Innovation (E&I)
2015 à 2016
Arabe - Langue maternelle
Anglais - Courant
Compétences
Management and Business Development
Technologies et Systèmes d'information
Sales - Distribution management
Budget / Sales forecasting
Project and change management
Experience in Middle East
Centres d'intérêt
Integrated Operations
Command & Control Centers
C4I
C5I
C4ISR
C2M
Big Data / Data Fusion
Technology Integration / Data Centers / Cloud Computing
Internet of things (IoT)
Artificial Intelligence (AI)
Digital Security / Cybersecurity
Safe Cit...