Situation professionnelle
Épanoui(e) professionnellement
Résumé
Corporate Director who completed a PhD in Geography to become International Consultant in Energy Transition, Climate, Governance, Professor and Author of "Energy Transition in Metropolises, Rural Areas and Deserts" (Wiley - ISTE, 2020).
Expériences professionnelles
Energy, climate & governance senior expert
VALMERE , Paris - Auto-entrepreneur
De Novembre 2020 à Aujourd'hui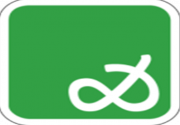 Starting up a new practice for climate change and sustainability services.
Capstone advisor
HEC , Jouy-en-josas - CDD
De Septembre 2010 à Aujourd'hui
Advising HEC Executive MBA participants for their Capstone Projects.
Formation complémentaire
PhD
Paris-Sorbonne
2013 à 2016