Expériences professionnelles
South america account manager
Amarile , Buenos aires - VIE
De Septembre 2018 à Aujourd'hui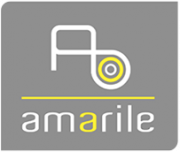 Amarile is a French software provider in the O&G industry.

• Business Development: Responsible to open up the South American market for the company.
• Tech-Sales: Responsible to make technical presentations and provide support to
reservoir engineers.
• Strategy: as the first employee in South America, my task is to define the best path for
growth, taking into account the complexity of a highly diverse region.
Graduate business project
EY , Sarıyer
De Février 2018 à Mai 2018
Assessed the state of digitalization in the Turkish banking ecosystem, by conducting market research and meeting stakeholders from several parties (Banks, FinTechs, TechFins).
International business development
Doctolib , Paris
De Janvier 2017 à Juillet 2017
• Operations: Providing equipment (smartphones, cars, offices…) for the new sales teams in Cologne, Munich and Hamburg.
• Product Management: Shaping the new online tool for German business developers, taking into account cultural discrepancies with the French one.
• Sales Analysis: Performance analysis on incoming Business Developers to help HR focusing on valuable profiles.
• Market intelligence: screening for M&A targets, databases and B2B doctor congresses.

Internship new mobility sector
PSA Group , Berlin
De Juin 2016 à Décembre 2016
• Arrived as employee #1 for the project relaunch.
• Operation management: introduction of 100 new cars in the Multicity network increasing the fleet from 250 to 350 (+40%). Analyzed the charging situation in Berlin to give users incentives and to help couriers optimize their time and effectiveness to move the vehicles.
• Communication: working directly with Multicity PR partners. Reviewed and validated articles on Multicity. Organized events to acquire clients (B2C and B2B2C). Day-to-day reporting to the group (Citroën).
• Competitive study: compared prices, operations and revenues of local competitors (DriveNow, Car2Go) and gave strategical recommendations to Multicity.
• Financial analysis: evaluated profits and losses by month to calculate ROI on our fleet and ROA on our ad campaigns.
• Data analysis: Established a list of KPIs to follow the activity.

Formations complémentaires
Exchange Semester
Universidad Torcuato Di Tella - Cultural Studies
2015 à 2015
Learned Spanish from scratch by taking only Spanish courses (literature, history, Argentinian society…)
CEMS
Fundação Getulio Vargas - Supply Chain - Brazilian Economy
2017 à 2017
CEMS
Koç Üniversitesi - Financial Management - FMCG - Turkish
2018 à 2018
Français - Langue maternelle
Allemand - Langue maternelle
Anglais - Courant
Espagnol - Courant
Portugais - Courant
Turc - Notions
Compétences
international business development
Centres d'intérêt
New Mobilities New Technologies Intercultural Interaction