Résumé
Experienced in Finance & Controlling (14y), including in Asian environment (6y), in various industries (Consulting, Cosmetics, Tyre manufacturing). Managed a large scope of challenges (process improvement, CFO with management, cost reduction, industrial performance, business-oriented in commercial entity, finance leader in Joint-venture negotiation), including transformation contexts (change management).

Searching for a new challenge to help your business to grow with a sustainable value creation, based in Bangkok, with possibility to travel in the region (around 1week/month)

Expériences professionnelles
Business partner controller - france / belgium / netherlands commercial business unit
Michelin (Manufacture Française des Pneumatiques) , Clermont-ferrand - CDI
De Septembre 2014 à Mars 2018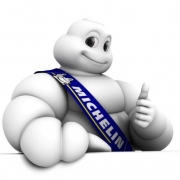 • Supported decision making as part of the management team;
• Challenged & supported business teams (Key accounts managers & Marketing) on offers & client negotiations
• Ensured accuracy of financial & controlling activities (actuals, reforecasts, preparation of commercial conditions) with the support of a shared service center
• Led the change on controlling activity (scope extension from "France only" to "France-Benelux")

Worldwide project controller - raw material strategic sourcing
Michelin (Manufacture Française des Pneumatiques) , Clermont-ferrand
De Février 2012 à Août 2014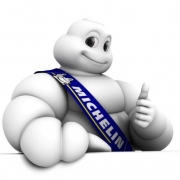 Worldwide Project Controller – Capex 400MEur
• Handled the finance aspects of the Synthetic & Natural Rubber joint venture projects (Indonesia): prepared the Business plans, identified key levers, proposed & adapted negotiation positions that enabled to match the partner/supplier expectations and Michelin target (limit capex & secure procurement rates & availability) – (400MEur Capex)
• Followed & drove the achievement of worldwide raw material sourcing & design savings (40MEur/y)

Chief financial officer
Parfums Christian Dior , Jing'an qu
De Février 2008 à Décembre 2011
LVMH - Parfums Christian Dior China, Shanghai.
Cosmetic filling and assembling factory – 350 Employees - Processing fee: 7MEur.

• Improved efficiency of finance, internal control & controlling processes;
• Steered the deployment of cost reduction actions, industrial performance and internal control key points (Custom audits, Overconsumption, …);
• Structured the pricing process to Dior and other LVMH internal customers;
• Managed 5 people (2 accountants, 1 Controlling analyst, 1 IS/IT supervisor, 1 administrative staff).

Finance project leader
LVMH Fragrances & Cosmetics Singapore - VIE
De Février 2006 à Janvier 2008
Finance Project Leader
• Analyzed, improved and formalized internal financial processes.
Foreign exchange exposure controller
• Defined and implemented a forecast and analysis method;
• Forecasted & followed up the sales and expenses in 9 currencies to improve the foreign exposure coverage by LVMH Holding.

Consultant
Capgemini Consulting , Courbevoie cedex
De Septembre 2004 à Décembre 2005
• Analysed financial processes and designed "To be" processes (led workshops, presented synthesis).
• Elaborated transformation plan and organised change management.

Allemand - Technique
Anglais - Courant
Français - Langue maternelle
Chinois - Notions
Centres d'intérêt
Travelling & discover new cultures Running & swimming