Situation professionnelle
N'envisage pas de changer de poste actuellement
Souhait professionnel
Rémuneration
Non renseigné
Résumé
Bridge between the western and oriental business world, I am a Korean French business executive with overall 10 years of solid experience in B2B & B2B2C industry across APAC (Singapore), western Europe (FR, BE), Canada (Montreal) and North Africa (Algeria). I have built my career working for powerful industry market leaders such as Schneider Electric and Endress & Hauser.

My strength resides in the diversity of my experience, knowledge and multi-national/cultural exposure in all business aspects:
@ Business Development specialized in new market & growing business
@ Strategy Marketing and Sales, both in direct and indirect business
@ Commercial strategy and policy

This professional diversity not only enabled me to undertake important role and responsibility throughout my career, despite the 10 years of relatively short experience, but it also helped me to take acute and rightful business decision in the most complex business environments. Today, I am managing a Regional department with a P/L of 20 M USD and with 15 direct reports.

In addition, my marketing & business development expertise and mostly my customer oriented approach helped me to grow the business in the most advance technical fields despite the lack of engineering background. My key strength is to identify and quickly materialized customer pain point matching with value proposition (or UVPs) in industrial automation, IIOT, SaaS, building automation, energy management, process optimization or any other B2B sectors.

From the legacy of my grandfather (Kim Jeong Yeol) being the Prime minister in South Korea in 1987-1988, I have proven strong leadership, passion, devotion, and discipline in my professional life.

Having this DNA in my blood, I am an ambitious, passionate, and energetic person who thrive the best in Emerging market with high potential growth or organization with dynamic culture.

My career interest resides in B2B, B2B2C in Marketing & Strategy, Business Development, Strategic sales
Expériences professionnelles
Chef de département régional (asie du sud est)
Endress & Hauser - CDI
De Mai 2016 à Aujourd'hui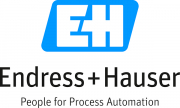 Regional Head of department, South East Asia, Center of Competence, based in Singapore

@ Description of Center of Competence: Regional department in charge of the business development, marketing, and project execution of E+H solution/project business.
@ Reporting to the Global head of solution business, based in Reinach Switzerland.
@ 15 direct reports (3 Business development managers, 12 project engineers).
@ Sales in 2017: 20M USD (net sales and orders).
@ Business model: direct projects and services.
@ Geographical coverage: South East Asia (SG, ID, MY, TH, PH, VN, and others).
@ Product and solution: Level instrument and Flow instrument, SW for inventory, terminal and supply chain management.
Director strategy marketing
SCHNEIDER ELECTRIC - CDD
De Août 2015 à Avril 2016
Director, Country Strategy Marketing, based in Korea Seoul

@ Reporting to the VP of strategy marketing Schneider Korea, based in Korea Seoul
@ 1 direct report, worked in collaboration with the business unit VP and PMs
@ Strategy (Revised the country commercial, pricing and partner policy/Strategy) :
> Revised the partner policy and strategy to set matrix, rules and regulation that will help the country to identify, select and manage qualified partners
> Revised the partner pricing policy and Strategy (focus on standard and special discount) to be 1) more competitive in the market, 2) to keep loyalty level high for traditional partners, 3) to encourage new and tier 2/3 partners to sell more Schneider products
@ Marketing (Market analysis for Automation and IT BUs)
> Ran a market analysis for Ecobuilding, Industry and IT products (Smart Struxure, controllers, HMI, PLC, VSD, SCADA, DCS, UPS)
> Identified market maturity and our product positioning in the market against competitors such as Honeywell, ABB, Siemens, Mitsubishi and provide recommendation to the BUs on strategic business plan that enable to improve the Market share

Directeur en business development (asie pacific)
SCHNEIDER ELECTRIC , Carros - CDD
De Septembre 2012 à Août 2015
APAC Regional Director, Business Development, EcoBuilding division, based in Singapore

@ Reporting to VP EcoBuilding commercial, based in UK London.
@ No direct report, 10 indirect reports in matrix organization across all APAC.
@ 2015 Sales: 10M USD (net sales & orders).
@ Business model indirect (System Integrator, Distributors, OEM).
@ No P/L responsibilities.
@ Was promoted from manager to director in 2014.
@ Product and solution: Compact Room controller, BMS controller supporting multi protocols including BACNET IP, ZigBee wireless, Enocean wireless and Modbus, Building management software(Smart Struxure), Guest room solution.
Formations complémentaires
MBA
HEC Paris - Marketing
2010 à 2012
Master in International Conference Interpretation & Affairs
HUFS, Graduate school of Interpretation and Translation - Conference Interpretation (French Korean), International affairs
2005 à 2007
Diplomé en Master d'interpretation de conférence (Coréen, Français, Anglais)
Français - Langue maternelle
Coréen - Langue maternelle
Anglais - Courant
Compétences
Business developement international
Management and Business Development
Project management, Leadership
Capacités d'analyse et de synthèse
capacités de communication & négociation
IaaS / PaaS / SaaS / Cloud
B2B Sales, Marketing and Purchasing
Operation, Innovation, Process, Produit
Centres d'intérêt
International&Regional business development
General management
P/L
Industrial automation
Building management
IIOT
SaaS
Industry 4.0
Energy management
Operational efficiency
B2B
Marketing and Strategy.