Résumé
"Seasoned executive with a double backgrount (M Sc. in Mining Engineering, Madrid and HEC Paris). Professional experience accordingly:

- 15 years as investment banker with a bias in project finance and infrastructure PPPs
- 10 years in the construction and real estate industries

Has worked in Europe (France, Spain) and the Americas.

Trilingual: English, French and Spanish, with reading capabilities in Portuguese"
Expériences professionnelles
Vice president & director of operations for latin america
Hill International Inc. , Ciudad de méxico
De Février 2016 à Novembre 2016
Country manager mexico
Hill International Inc. , Ciudad de méxico
De Juin 2014 à Janvier 2016
Director of infrastructures - latin america
Hill International Inc , Ciudad de méxico
De Mai 2013 à Mai 2014

Director
Hill International Inc. , Madrid
De Mars 2011 à Avril 2013
Instructor
Investment Banking Institute , Geneva
De Février 2011 à Mai 2013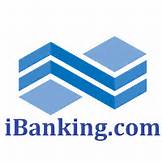 Founder
Muro 25 S.L. , Tudela
De Avril 2009 à Février 2011
Director iberia (spain & portugal)
Financial Security Assurance (UK) , Madrid
De Mars 2001 à Mars 2009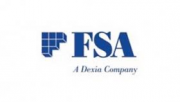 Director of structured finance
Bankia , Madrid
De Mai 1998 à Janvier 2001

Structured finance director
BNP Paribas España , Madrid
De Janvier 1994 à Avril 1998

Several in the environment and the construction subsidiaries
Bouygues , Paris
De Avril 1991 à Décembre 1993
Formation complémentaire
Ingeniero Superior de Minas
Escuela Técnica Superior de Ingenieros de Minas - Oil & hydrogeology
1982 à 1988
Six year syllabus combining technical education and company internships
Anglais - Courant
Espagnol - Langue maternelle
Français - Courant
Portugais - Notions
Compétences
infrastructure development
Investment Banking corporate finance a