Résumé
"Business Unit / Country Manager – Restructuring – Post Merger Integration – Project Manager
•Strong and operational Team Leader
•Used to operate in tough, remote and complex environments
•Highly developed analytical skills
•Highly adaptable to different cultures, fields, organizations
•Strong sales and negotiation skills
"
Expériences professionnelles
Country manager
International SOS , N'djamena
De Août 2016 à Janvier 2018
Senior field engineer - drilling and measurement
Schlumberger Ltd , Aberdeen
De Janvier 2013 à Novembre 2015
Business engineer
Alten , Boulogne billancourt
De Décembre 2009 à Octobre 2011
Project manager
Virgin Mobile , Levallois perret
De Janvier 2009 à Avril 2009
French navy officer – france / east africa
Aéronavale - Marine nationale , Quéven
De Septembre 2002 à Août 2008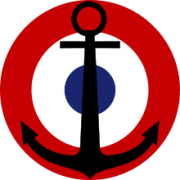 Formations complémentaires
Master
HEC - Entrepreneurship
2008 à 2009
Course based on 5 real missions within different companies (set-up, restructuring, due diligence, strategy consulting)
Master of Science
Ecole Navale - Mechanics and energy
2002 à 2006
Master of science -Top student of the entrance examination - General and Energy engineering
Classe Préparatoire aux grandes écoles
Condorcet High School
2000 à 2002
Undergraduate course to prepare for entrance competitive exams to top universities PCSI/PC*
Parcours officiels
HEC – Mastère Entrepreneurs

Compétences
Oil and Gas; Pétrole; Chef de Projet
Centres d'intérêt
Sports : Rugby (15 years in competition
member of the National Military Team) Intensive Boxing and MMA training. Competition fights. Tennis (15-4)
squash. Trips : travels all around the world
long stays in South Africa
Venezuela and Philippines. ...