Situation professionnelle
Souhait professionnel
Poste
Directeur e-commerce
Experience
Plus de 10 ans
Rémuneration
Plus de 100 K€
Fonctions
- Directeur Général
- Directeur e-commerce
- Directeur Digital

Secteurs
- Industrie Textile, Cuir, Habillement
- Luxe
- Tous secteurs

Résumé
Creative visionary, senior leader with a solid reputation as an innovator and talented marketer in luxury and fashion products. Created a dynamic and profitable international brand. Align marketing and innovation with sound business skills in accounting, budgeting, information technology, operations, buying and public relations.

• Produced strategic business development for high-end fashion brands
• Grew businesses by utilizing research, acquisition activity, analytics, and more
• Created digital strategies for fast-growing brands aimed at customer acquisition and loyalty

Core Competencies
Retail / E-commerce / Digital marketing / Brand marketing / Strategic planning / Purchasing / Accounting / Budgeting / Public relations / Logistics / Restructuring / Operations / Business growth / Start-ups / Turn-around

Expériences professionnelles
Président
MONNIER FRERES , Paris - CDI
De Novembre 2010 à Novembre 2018

MONNIER Frères, www.monnierfreres.com, Paris

Created French online e-commerce brand dedicated to luxury and fashion accessories for women including handbags, scarves, shoes, eyewear, jewelry and more.
• Founded the company and built it to €25 million of sales by implementing an innovative business strategy
• Earned "Best Luxury Website Prize" (Challenges magazine, 2017).
• Managed successful acquisition and retention marketing strategies in Europe, USA and China.
• Brought in new business opportunities and built a portfolio of over 100 luxury brands, including Dolce&Gabbana, Loewe, Balenciaga, Versace, Valentino, Burberry, Jimmy Choo, Chloé, Alexander McQueen, and Stella McCartney.
• Implemented buying, merchandising, and trade marketing strategies with other brands.
• Organized operations in 60+ countries and CRM in five languages.
Directeur général auchan:direct
AUCHAN RETAIL , Croix - CDI
De Octobre 2000 à Novembre 2010
AUCHAN:DIRECT, www.auchandirect.fr (grocery online, subsidiary of AUCHAN Retail), Paris

Created brand business model and drove company to over €100 million in sales and a 500+ staff.
• Designed and implemented overall business strategy including sizeable acquisition and retention programs.
• Led the company to clear market leadership in 2010.
• Built 7 services warehouses in 5 large cities to house merchandise and operations.
• Organized prompt and reliable service delivery through a fleet of 200+ vans to ensure customer satisfaction and retention.

Directeur général danone tunisie
Danone , Paris - CDI
De Novembre 1997 à Octobre 2000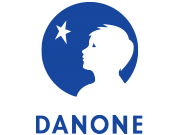 DANONE TUNISIA (dairy products), Tunis

• Managed successfully post-merger process.
• Doubled sales and increased profit rate from red to double digit black.
• Launched the Danone brand in Tunisia and introduced new lines of business including Danette, Dan'up, Danino, and Velouté.
• Managed a €50 million industrial investment plan (3 years).

Directeur plan et contrôle de gestion danone france
Danone , Paris - CDI
De Avril 1994 à Octobre 1997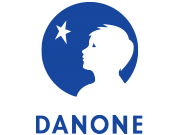 DANONE FRANCE (dairy products), Paris
Director of Business Planning and Financial Control

Led a team of 15 executives to execute strategic planning, budget management and rolling forecasts. Managed KPI's for industrial, logistics, purchasing, marketing and sales with new Business Intelligence systems.
• Instrumental in the profitability and success of the operations by collaborating on the industrial restructuring plan.
• Contributed to the launch of several new brands including Actimel.
• Delivered insightful KPIs for industrial, logistics, purchasing, marketing and sales departments.

Associate
McKinsey & Co , Paris - CDI
De Avril 1990 à Avril 1994
McKINSEY & COMPANY, Paris
Associate

Worked on high profile client assignments in the United States, the U.K., Germany, Italy, Spain, and France.
• Restructured the industrial European program for FMCG company.
• Planned for retail profitability and optimization for a top French insurance company.
• Built a worldwide network of data and expertise for internal use for McKinsey & Company.
• Designed blueprint of new international organization for FMCG company.

Anglais - Courant
Espagnol - Technique
Arabe - Notions
Centres d'intérêt
Escalade
Football
Surf
Tennis
Windsurf