Résumé
An experienced executive in project, risk, supply-chain and operations management with a proven track record of value creation through the execution of multibillion dollar projects.
Effective and efficient manager with a strong entrepreneurial flair able to deliver under difficult conditions and within a challenging environment while ensuring the utmost level of quality, compliance and safety.
Seeking a new opportunity in Project, Risk, Supply-Chain or General Management within the energy or industrial sectors.

Expériences professionnelles
Senior partner
Loyd Consulting Group BV , Amsterdam - CDI
De Mars 2015 à Aujourd'hui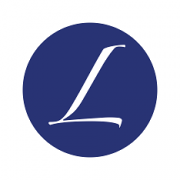 Consulting at executive level for the implementation of effective Risk Management technics and Organizational Effectiveness.
Transition Management and corrective action implementation.
• Preparation of Risk Management processes and roll out of Risk Organizations for several large industrial companies.
• Development of a collaborative tool for the effective implementation of Risk Management at all level of any organisation.
• Audit of Risk organization and recommendation for improvement. Preparation/realisation of ISO31000 audits.
• Organization of Risk Management trainings.
• Set-up of the Risk Organisation of a large Oil & Gas project in Qatar for an IOC (processes, recruitment, trainings…).
• Executive Director – Industrial Projects for GroupCo (Niger Energies / Sun Africa). Complete management of infrastructure projects from FEED to delivery. Managed all activities engineering, procurement, operation, construction and HSE,
• Setting of several companies/JV in Africa (Niger – Nigeria – Angola – Senegal – Burkina Faso – Chad…)
• Support of foreign companies for the management of their claims in Nigeria.
• Support of complex logistics operation or specific change management project for international Energy companies.

Risk & strategy manager
Total SA , Lagos - CDI
De Mars 2013 à Mars 2015
Created and managed the risk and strategy department of the EGINA Deep Offshore Development project worth $16bn of Capex.
• Created stability and protection for the interests of the partners and shareholders through the implementation of strategies to control and hedge the global levels of risk. Managed a strategic plan to ensure a positive ROI
• Developed the business risk management strategy in order to assess and control threats while maximizing opportunities
• Prepared the project execution plan; defined the global investment strategy, planning and budget
• Defined the risk management plan and all the associated procedures in accordance with the company rules and industry best practices
• Prepared the business continuity plan according to the identified threats
• Coordinated the qualitative and quantitative risk analysis (cost & schedule risk analysis)
• Followed up the progress on the mitigation actions and strategies with the package's general managers
• Supervised the planning and finance teams; reported to executive management, partners and shareholders
• Interfaced with officials and government representatives on regulation and legal issues settlement

Usan transfer steering committee
Total SA , Lagos - CDI
De Juin 2012 à Février 2014
Co-responsible for the handover of the operatorship of the USAN field (200k bpd) following the sale of total stakes. Supervised the change management process. Managed the transfer of all material and contract-related activities to the new operator.
• Defined the change planning and strategy
• Managed project control activities (including finance, planning, C&P, HR and risk management)
• Implemented change management techniques and methodologies
• Introduced specific KPIs, ensuring goal congruence for all packages and parties involved
• Negotiated and signed the technical service agreement in order to ensure business continuity during the handover period
• Followed up on all legal claims and litigation issues (acted as the official company representative)
• Successfully handed over the operatorship within the agreed timeframe

Head of purchasing & supply-chain
Total Upstream Nigeria Ltd , Lagos - CDI
De Janvier 2007 à Juin 2012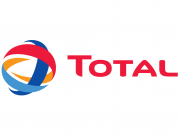 Responsible for over $11bn of goods and services contracts as part of the USAN Deepwater Development project.
* Delivered zero breakdown of material supplies whilst optimizing costs and effectiveness of the supply-chain
* Responsible for HSE and local/international regulation compliance
* Created and managed the purchasing, SCM & stock organizations with more than 40 people over 5 locations worldwide
* Completely managed all contractual activities (5 EPC contractors + drilling and completion activities)
* Designed an innovative supply chain process (including shipping & transit activities)
* Managed SAP implementation and use as well as stock control & optimization (over 220 M USD of rotating stock)
* Modified the contractual strategy in order to optimize amount of duties and taxes (savings of over 700 M USD)
* Coordinated all related logistic activities (material/personal movements, warehouse, lifting and delivery on site)
* 100% SOX compliance for procurement, contract, stock management and shipping over the period (several external audits from KPMG)
Formations complémentaires
Master in Management
Grenoble-EM - Business
2003 à 2005
International Business / Finance and Control / Contract / Leadership
MSc In Purchasing and Supply-Chain
Grenoble Graduate School of Business - Contrats, Achats, Logistique, Stock, Negotiation, Marketing
2004 à 2005
Executive MBA
HEC Paris - Business
2011 à 2013
General Management / Risk Management / Corporate Finance / Change Management
Anglais - Langue maternelle
Français - Langue maternelle