Situation professionnelle
Souhait professionnel
Poste
Director of Product Development, Chief Commercial Officer, Chief Operating Officer
Experience
Plus de 10 ans
Rémuneration
Entre 80 k et 100k€
Fonctions
- Directeur Général
- Directeur Commercial
- Directeur Division

Secteurs
- Loisirs, Hôtellerie, Tourisme, Restauration
- Luxe

Résumé
"15 years success in Business Development and Transformational Strategies, developer and executor of high-impact sales, marketing management strategist and deliverer of feasible business development solutions.

With proven skills in allocating company resources to maximize collaboration, efficiency and creativity, I have contributed in building and maintaining consistent branding and corporate identity across marketing and public relations channels in luxury hospitality and premium services industry.

Demanding Service goals are constantly achieved through customer satisfaction and team induction and training.

My expertise encompasses all aspects of business transformation, business restructuring, and business change management while using the potential of modern technologies and strategies.

Able to develop ideas and deliver solutions to find efficiencies in marketing processes and impact the bottom line by analyzing business components and key financial factors, affecting prices, cost, and profit.

Well-versed in increasing market share, retaining key clients, and exceeding aggressive revenue targets, I am always on the hunt for the next challenge and opportunity to reach into new and exciting roles, utilizing strong problem-solving skills, and organizational and project coordination skills.

Organizations I've made a positive impact at include Belmond and many more—my prowess is not limited by industry or company type.

While others take pride in meeting all standards set before them, my passion is for delivering service that goes beyond organizational expectations, creating a win-win scenario for everyone involved.

Connect with me today to find out how I'll make your mission my mission, to help bring ALL of your business objectives into focus!"
Expérience professionnelle
Area director of group sales italy and spain
Belmond , Milano
De Juin 2016 à Aujourd'hui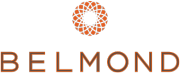 Formations complémentaires
International Relations
Università degli Studi di Milano
1999 à 2004
Summer School
Harvard - Macroeconomics, International Law and Comparative Political Studies
2003 à 2003
Allemand - Langue maternelle
Anglais - Courant
Français - Courant
Italien - Langue maternelle
Espagnol - Technique
Portugais - Technique
Compétences
Cross-cultural management
Centres d'intérêt
Golf
Travel
Premium Wines
Corporate Social Responsibility