Situation professionnelle
Épanoui(e) professionnellement
Résumé
En véritable Business Partner, opérationnel et à l'écoute, j'accompagne les entreprises (GROUPE, ETI, PME...) dans leurs conduites du changement, transformations, restructurations, développements, réorganisations et retournements. Sous LBO ou non, Fusion & Acquisition, Levée de Fond, Due Diligence, Data-Room, Audit, US GAAP, SOX, Mandat ad hoc, Clauses de sauvegarde, Livre 3 et 4, RJ/LJ. Dans un contexte International ou National. Management & Esprit d'équipe. J'ai 25 ans d'activité professionnelle dont 10 ans en Contrôle de Gestion et 15 ans en tant que Directeur Administratif et Financier dans 7 secteurs d'activités différents (Industrie automobile et nano-technologique, Retail, Tourisme/Hôtellerie, Restauration Collective, Services et Assurance).
Expériences professionnelles
Secrétaire général groupe
ABFE GROUP , Objat
De Août 2018 à Aujourd'hui

Département finance - chargé de mission stratégique auprès de la direction centrale
SERVICE DU COMMISSARIAT DES ARMEES , Arcueil
De Février 2016 à Août 2018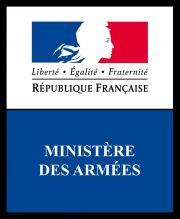 Responsable département finance & si
Federal Mogul Sealing System , Saint-priest
De Juillet 2012 à Janvier 2016

Daf + rh & si
CLEAR GREEN AUTO , Nanterre
De Novembre 2009 à Juillet 2012

Daf holding
Bata
De Septembre 2008 à Octobre 2009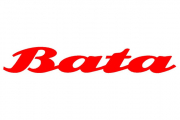 Daf
MIM / NEW-LOOK , Thiais
De Avril 2007 à Août 2008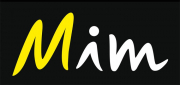 Raf
TOPPAN PHOTOMASK , Evry-courcouronnes
De Juillet 2006 à Avril 2007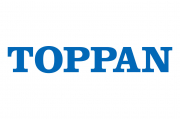 Raf europe
MORGAN , Argenteuil
De Avril 2002 à Novembre 2005

Directeur du contrôle de gestion & audit
LOOK VOYAGES , Ivry sur seine
De Octobre 2000 à Février 2002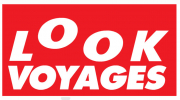 Contrôleur de gestion senior
Sogeres , Boulogne billancourt cedex
De Juillet 1995 à Septembre 2000

Contrôleur de gestion
CARDIF , Rueil malmaison
De Juin 1994 à Juin 1995

Formations complémentaires
MSc International Finance
HEC - MSc in International Finance
2016 à 2017
The HEC Paris MSc in International Finance (MIF) program allows to perform for business in Finance and Consulting. It's a wide program where we have the complete understanding and training in Investment Bank, Asset Management, Corporate Finance, Capital Market, International Finance also... to work in Private Equity of BAnk Job.
MSc Contrôle de gestion & Audit
IAE PARIS - Contrôle de Gestion et Audit
1992 à 1993
It's a Master specialised in Management Control and Audit for companies. We study how to analyse the performance of the company by building KPI's to follow and/or change with the economic context. We are also trained in Audit to follow rules and process on line with the accounting laws. We have also the opportunity to advise Corporate in commercial and economical politic.
MSc Econometry & Statistics
UNIVERSITE PARIS I - Econometry & Statistics
1991 à 1992
This Master is specialized in Analysis and Explanation of all economical trends and allow Companies, Bank or State to use indicators and economical variables to adjust goals to achieve. We are trained in Probability, Statistics, Data analysis, Game theory, Mathematics and Economical Models.
Parcours officiels
HEC – Executive MSc in Finance

Compétences
Secrétaire Général Groupe
transformation des organisations
Centres d'intérêt
Rugby
Jiu Jitsu
Tir Sportif