Situation professionnelle
Souhait professionnel
Rémuneration
Entre 60 k et 80 k€
Mobilité
75 Paris - Royaume-Uni
Fonctions
- Directeur Financier
- Directeur Général
- Directeur Digital

Secteurs
- Internet, Multimédia
- Média, Communication, Jeu Vidéo,
- Télécoms, High-tech

Résumé
Commercially minded finance and operations manager with a can-do, cooperative approach to ambiguous, complex and strategic matters.

8+ years of experience in industries such as audit services, brand strategy consulting, digital marketing and classifieds, with people budget management, team coaching and development.
Expériences professionnelles
Engagement manager
HEC Consulting Practice , Jouy en josas - Profession libérale
De Juillet 2019 à Aujourd'hui
Managed and coordinated a market entry strategy project for an international client from the software industry.
Commercial finance manager
Casa.it Srl , Milano - CDI
De Janvier 2017 à Juillet 2018

Improved digital subscription revenue growth and supported cost-cutting strategic initiatives through sales and marketing operations optimization including: revamped pricing structure, reviewed sales commission plan, renewed segmentation of customer and prospects base.

Acted as the CFO right-hand in internal relationships with executive team and in external relationship, group financial reporting, commercial reporting to private equity investor.

Provided commercial insights, acted as business partner and influenced executives' decisions on strategy through data-driven recommendations, business plans and financial models.

Led a team of two analysts during a period of profound change for the organization.
Financial controller
Casa.it Srl , Milano - CDI
De Septembre 2013 à Décembre 2016

Assisted CFO in broad financial and commercial reporting matters to head office while ensuring consistency and timeliness of accounting operations of the local office.

Implemented new reporting tools and accounting processes in the finance team workflow that resulted in quicker and more reliable month-end closing operations.

Partnered with colleagues and superiors from head office to report in a more timely way commercial analytics, financial insights and company-wide KPIs.

Managed an analyst work in the financial reporting space.
Junior controller
Constituency Management Group (CMG) , Milano - CDI
De Octobre 2011 à Juillet 2013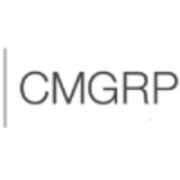 Facilitated senior financial controllers and accountants in the month-end closing operations on the revenue and cost sides for both lines of business FutureBrand and Weber Shandwick.

Implemented and shared with senior management a variance analysis and budget monitoring tool on time and expenses reports entered by staff.

Monitored and updated Sarbanes-Oxley internal controls for the local office, reported findings on internal controls framework to head office.

Partnered with SAP ERP system technical team to implement projects profitability analysis tool in Excel.
Assistant
PWC ITALY , Milano - CDI
De Novembre 2009 à Octobre 2011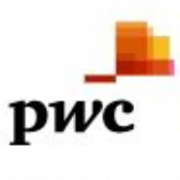 Conducted audits of Sarbanes Oxley internal controls, IT General Controls, internal processes, overall governance practices along with financial audit teams.

Mapped and evaluated business processes to assess design, operating effectiveness, and impact of internal controls on financial statements.

Coded and scripted with CAAT (Computer Assisted Auditing Techniques) tools to better inform financial audit teams on the auditing strategy effectiveness.

Gained relevant experience on customers from different industries and received training on auditing, financial accounting and reporting, compliance standards.
Formations complémentaires
Business Administration
Bocconi University
2003 à 2008
Path of studies: optional courses "Information systems in the digital economy" and "Organizational behavior and personnel management".
Final work: "Use of computer mediated communication technologies in the present generation of students".
Management of Information Systems
Bocconi University - IT Management
2009 à 2010
Path of studies: Project Management, Organizational Behavior and Personnel Management, Governance of Information Systems, Executive Information Systems, Information Systems Design and Planning
Compétences
Market & Competitive Analysis
Centres d'intérêt
Photography
Food
Startup culture