Expériences professionnelles
Emear cx delivery process and governance lead
Cisco , Porto salvo - CDI
De Août 2007 à Aujourd'hui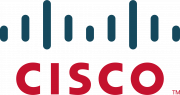 Executive masters of business administration
HEC PARIS EXECUTIVE EDUCATION
De Janvier 2018 à Aujourd'hui
HEC Paris / Executive MBA
Executive Education rankings - Financial Times Ranked number 1 in the Financial Times European Business School rankings since 2006
Within a pool of the top 70 graduate business schools in Europe, HEC Paris is ranked first, for the eighth year in a row, which is a testament to its full range of high quality postgraduate programs.

Emba enterperneurship and innovation major
Babson College
De Janvier 2018 à Aujourd'hui
Award-winning and internationally recognized.
Babson's groundbreaking curriculum has been recognized for innovation and excellence for decades.
Babson has been ranked No. 1 in entrepreneurship education by U.S. News & World Report for the past 19 years.
Babson Executive Education programs are ranked among the top programs worldwide by The Financial Times and Bloomberg Businessweek.
The United States Association for Small Business and Entrepreneurship recognized Babson's flagship undergraduate program "Foundations of Management and Entrepreneurship" as the most innovative entrepreneurship education course in the country.
Croate - Langue maternelle
Anglais - Courant
Compétences
Helping CxOs to embrace transformation
Service Delivery Management
Centres d'intérêt
Innovation
science
sales
entrepreneurship
leadership
people management
coaching
mentoring