Situation professionnelle
N'envisage pas de changer de poste actuellement
Résumé
25+ years experience in automotive sector, mostly at Valeo & Toyota, dealing with production, distribution, retail & services activities in France and abroad (Northern Europe and Northern Africa).
Expériences professionnelles
Directeur financier et opérations \ cfo & coo
L'Espace SAS , Paris
De Novembre 2018 à Aujourd'hui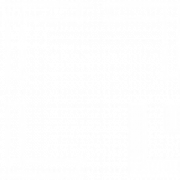 Directeur administratif et financier france
MASTERNAUT SAS , Suresnes - CDI
De Octobre 2016 à Juin 2017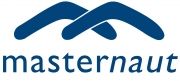 Completion of administrative transfer to UK Shared Services Center.
Troubleshooting of various country topics (CIR, FEC, IFRS15,...).
Directeur général
Toyota Tsusho Automobiles France , Paris - CDI
De Mai 2013 à Juillet 2015
Sale of country branch of activity (80M€) in sequence (2 asset deals + 1 final share deal).
Directeur administratif et financier
Toyota Tsusho Automobiles France , Paris - CDI
De Juillet 2008 à Avril 2013
Structuring of administrative activity post acquisition (IT, HR, LEGAL) through standardized processes.
Merger of 5 legal entities, performance management through BI solution (IBM Cognos Planning & TM1)
Directeur administratif et financier
Iscar France , Guyancourt cedex - CDI
De Juin 2007 à Juin 2008
Contrôleur financier
Valeo , Paris cedex 17 - CDI
De Novembre 1992 à Juin 2005
Gestion de crise (Qualité, stock, ERP)
Formation complémentaire
Business School
Institut Supérieur du Commerce de Paris - Audit, Expertises and Control
1989 à 1992
Français - Langue maternelle
Anglais - Courant
Allemand - Technique
Centres d'intérêt
BD et dessin
Billard
Golf
Automobiles
Motos