Situation professionnelle
Souhait professionnel
Poste
Organizational Consultant - Coach - Trainer in Management, HR & Transformation
Experience
Plus de 10 ans
Rémuneration
Non renseigné
Type de contrat
CDI, Management de transition, Chef d'entreprise
Mobilité
38 Isère, 73 Savoie
Fonctions
- Conseil en Management
- Autres Consultants
- Conseil en PME-PMI

Secteurs
- Conseil / Gestion des entreprises
- Autres services aux entreprises
- ONG et action sociale, Vie associative

Résumé
My DNA...
➲ Synergies – The organization, a live entity
➲ Humility – Managing talents inclusively
➲ Curiosity – When uncertainty becomes a trigger for creativity and opportunities
➲ Empathy – Analyze precarity in an ever-changing environment
➲ Resilience – The virtues of failure

My day to day...
➲ Revisit organization – Risk-mapping, challenge practices & processes
➲ Team building – Strengths and complementarities, awareness threshold and root causes
➲ Decision making – Implementation of a successful change
➲ Manage & Organize – For a lasting and impacting partnership
➲ Create partnerships – Within your organization as a whole
➲ Manage cultural and intergenerational diversity worldwide
➲ Boost performance of team members to unveil their potential
➲ ncrease the impact of an « HR focus » within an organization

15 years experience as an HR manager (in position or mentoring), Organisational development manager and project manager
+3 years experience as a consultant

I support individuals and groups in internal mobility phase (managers and senior executives) or during restructuration within the organisation.
The core of my mission is management skills analysis, organisational audit, defining values and targets.
I do a situational diagnostic, define with customers the expected stakes, to identify the existing organisational levers, processes, solutions and employee progress.

I used to support :
➲ small businesses and start-ups
➲ small and medium size businesses in restructuration phase, in economic revival or developing internationally
➲ organizations that rethink their economic model
➲ organizations from the social and solidarity economy

Member of the Lab RH https://www.lab-rh.com/
Member of the Institut of the Sociodynamique http://www.institutdelasociodynamique.com/
Expériences professionnelles
Founder - senior advisor
Imp'Act , Crolles
De Juillet 2017 à Aujourd'hui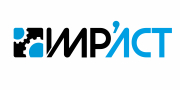 ✪ Coaching director/managers': Unlock individual talents and collective intelligence within the local organization as both are assets in complex situation with multiple actors;
✪ Implementation of a suitable operational mode: a contextualized approach tailored, for example, to the country or the region, the level of business development and local partners;
✪ Coaching Managers': process analysis and activity's valuation reflected in the collective and individual performance system adapted to the environment.

The "Imp'Act" approach allows you to address urgent or important issues from a new perspective: by weighing your attitudes, actions and their direct, indirect and induced effects.
What are those impacts? Positive or negative, they are real. Is the content, or the style of the decision relevant?

In other words:
✪ Soak up your environment and assess your impartiality before acting
✪ Involve the stakeholders impacted by your decisions: shareholders, top & middle management, staff, partners (business and trade unions), customers, suppliers.

Corporate leader, to focus more on your business development, you can:
✪ Increase your risk management control in emergency–like situations or through exponential growth
✪ Evaluate the cost of inaction to anticipate possible issues in case of a status quo
✪ Develop methods that promote staff's autonomy

Self-employed, I will be your contact throughout your evolution.

"Nothing can be built without a diagnosis as accurate as possible, but above all, mostly accepted by all the stakeholders of the company!" Anthony Riboud.
External advisor
HC Resources , Lyon
De Juillet 2020 à Aujourd'hui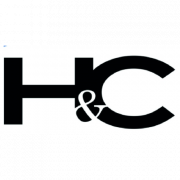 Hr organization consultant - consulting, coaching & training
HC Resources , Meylan
De Juillet 2019 à Juillet 2020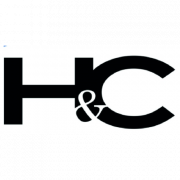 Consultant
Congo Equipment , Lubumbashi
De Décembre 2016 à Avril 2017
Organizational development manager
Congo Equipment , Lubumbashi
De Juillet 2013 à Avril 2016
Logistic manager
BATEG , Vélizy-villacoublay
De Décembre 2012 à Juin 2013
Administration & human resources manager
AXMIN Limited , Bangui
De Juillet 2007 à Juin 2012

Administration & finance manager
AXMIN Limited , Bangui
De Février 2006 à Juin 2007

Coordinator
France Volontaires , Bujumbura
De Juin 2004 à Juin 2005

Program officer
France Volontaires au Mali , Bamako
De Janvier 2001 à Décembre 2002

Coordinator in a tour operator - travel agency
New East , Grenoble
De Juin 1998 à Septembre 2000
Formation complémentaire
Master
Université Joseph Fourier - Engineering in Local Development
1997 à 2000
Institutional relations & Management of human resources (counselling and recruitment)
Setting up, implementation and assessment of projects (technical and financial)
Issues and impacts of an activity on an environment (sociology of organizations – system thinking).
Français - Langue maternelle
Anglais - Courant
Espagnol - Notions
Swahili - Notions
Bambara - Notions
Compétences
Gestion de projet / Project Management
judgement and decision making