Situation professionnelle
N'envisage pas de changer de poste actuellement
Résumé
The wise man doesn't give the right answers, he poses the right questions. Claude Levi-Strauss

This is what guided my journey of "operational leader" and designed my activity as it is today, brought on by a 12 years + experience as a hands-on manager in support function and cross functional projects.
With an Executive Master of Business Administration and a Master of Engineering in local development focusing on the systemic approach applied to the sociology of organizations, I combine the best of both human and organizational worlds.

Working abroad, on various sites and, within businesses in transformation in Africa makes change the only constant and invited me to consider the unexpected as a source of opportunity and creativity.

As such, I made a correlation between the autonomy of the staff, our evolving targets and an enhanced risk management.
The collabor'actors of an organization are its best assets, but the key is to identify the best management system for the organization and its environment.

Making you autonomous enough to transform your organization is my goal. Emphasizing the strengths and dynamics of your organization will be the key performance indicators. The personalization given to your projects will insure success.

Expériences professionnelles
Organizational senior advisor
Imp'Act , Le plessis-robinson - Portage salarial
De Avril 2018 à Aujourd'hui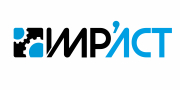 "Nothing can be built without a diagnosis as accurate as possible, but above all, mostly accepted by all the stakeholders of the company!" Anthony Riboud

In other words:
✪ Soak up your environment and assess your impartiality before acting
✪ Involve the stakeholders impacted by your decisions: shareholders, top & middle management, staff, partners (business and trade unions), customers, suppliers.

The "Imp'Act" approach allows you to address urgent or important issues from a new perspective: by weighing your attitudes, actions and their direct, indirect and induced effects.
What are the impacts? Positive or negative, they are real. Is the content, or the style of the decision relevant?

Self-employed, I will be your contact throughout your evolution.

Corporate leader, in order to focus more on your business development, you need to:
✪ Increase your risk management control in emergency–like situations or through exponential growth
✪ Evaluate the cost of inaction to anticipate possible issues in case of a status quo
✪ Develop methods that promote staff's autonomy

Examples of missions:
✪ Coaching Subsidiary managers': Unlock individual talents and collective intelligence within the local organization as both are assets in complex situation with multiple actors;
✪ Implementation of a suitable operational mode: a contextualized approach tailored to the country or the region, the level of business development and local partners;
✪ Coaching Managers': process analysis and activity's valuation reflected in the collective and individual performance system adapted to the environment.

Contact me for a "diagnosis" call to assess the current situation within your organization.
Organisational & human development consultant
ITG group , Paris - Portage salarial
De Juillet 2017 à Décembre 2017
Consultant
Congo Equipment , Lubumbashi
De Décembre 2016 à Avril 2017
Strategic analysis & change management
• Business sustainability analysis: Short and middle term vision strategy
• Implemented roadmap to design a new value proposition & architecture, enhance strategic alignment to ensure efficient implementation and consider CE's specifities (human capital, stakeholders, environment).

Organizational development manager
Congo Equipment , Lubumbashi - CDI
De Juillet 2013 à Avril 2016
Designed and facilitated the Continuous Improvement (CI) deployment strategy; led the transformation journey focussed on "waste management" and "5S" (workplace organization methodology).
Launched the plan in three key business units (as a test) : basic training (CI and lean) for 60 employees, codesign and implementation of short term CI projects (in Parts department, Component Rebuild Centres).
Ensured communication: quarterly management roll out plan implementation reviews, customer survey, open session, internal "fix-it" culture platform (CE and Caterpillar dealer network contents).
Developed people growth, key processes and procedures in support services (increased employee satisfaction): Human Resources (HR), Corportate Social Responsability (CSR), fleet, facilities and mentored the HR manager.
Logistic manager
BATEG , Vélizy-villacoublay - CDD
De Décembre 2012 à Juin 2013
VINCI CONSTRUCTION subsidiary. Turnover: $260 M, 650 employees.
Managed the logistic department of a specific operation of $150 M & update logistic and security procedures including contract review.
Developed communication and support system to suppliers and management: weekly meetings, hotline, delivery plan, daily waste walk
Administration & human resources manager
AXMIN Limited , Bangui - CDD
De Juillet 2007 à Juin 2012

Canadian exploration company with operations in Central Africa and West Africa.
Developed a successful performance management system (skills transfer, assessment, promotion) and a consistent database on SAGE payroll (including leave and manpower planning) to use for people management.
Designed and coordinated the negotiation of the collective agreement (successfully reviewed two years later).
Administration & finance manager
AXMIN Limited , Bangui - CDD
De Février 2006 à Juin 2007

Designed and implemented basic operating procedures (HR, finance, general administration, CSR, public relations) and developed an internal customer service oriented within the support services.
Coordinator
France Volontaires , Bujumbura - VIE
De Juin 2004 à Juin 2005

French international humanitarian volunteer organization established in 55 countries. Employees: 60 (volunteers: 800)
Implemented a transition management phase : develop projects portfolio (biodiversity, social and micro projects)
Recruited and mentored the national replacement (now in charge of several countries).
Program officer
France Volontaires au Mali , Bamako - Bénévolat
De Janvier 2001 à Décembre 2002

Designed and operate sustainable tourism projects with funds from bilateral or multilateral cooperation agencies.
Provide support to the local communities involved to develop and strengthen their abilities.
Coordinator in a tour operator - travel agency
New East , Grenoble - CDD
De Juin 1998 à Septembre 2000
As a trainer during my studies and after as an employee (nine months): design, marketing and logistic of whole package tour in Europe (one to three weeks) - tour leader of an average of fifty travellers per stay travelling in up to eight countries.
Formation complémentaire
Master
Université Joseph Fourier - Engineering in Local Development
1997 à 2000
Institutional relations & Management of human resources (counselling and recruitment)
Setting up, implementation and assessment of projects (technical and financial)
Issues and impacts of an activity on an environment (sociology of organizations – system thinking).
Français - Langue maternelle
Anglais - Courant
Espagnol - Notions
Swahili - Notions
Bambara - Notions
Compétences
Gestion de projet / Project Management
judgement and decision making