Situation professionnelle
Souhait professionnel
Poste
Organizational Consultant - Coach - Trainer in Management, HR & Transformation
Experience
Plus de 10 ans
Rémuneration
Non renseigné
Type de contrat
CDI, Management de transition, Chef d'entreprise
Mobilité
38 Isère, 73 Savoie
Fonctions
- Conseil en Management
- Autres Consultants
- Conseil en PME-PMI

Secteurs
- Conseil / Gestion des entreprises
- Autres services aux entreprises
- ONG et action sociale, Vie associative

Résumé
"15 years experience as an HR manager (in position or mentoring), Organisational development manager and consultant-trainer on contextual change and coordinating transversal projects on several sites in English-speaking environments.
2 Masters: Local development engineer and Managing companies for senior executives.
2 certificates: Greenbelt Lean Six Sigma and Major HEC in differentiating and Innovating services

Now consultant in HR organisation, I support individuals and groups in internal mobility phase (managers and senior executives) or during restructuration within the organisation. The core of our mission is management skills analysis, organisational audit, defining values and targets. HC Resources is an HR consulting company that has developed its expertise for more than 15 years around three poles: recruiting, assessment-evaluation, coaching and training. We do a situational diagnostic, define with customers the expected stakes, values and targets. This enables us to identify the existing organisational levers, processes, solutions and employee progress.

We support : small businesses and start-ups with high growth, small and medium size businesses in restructuration phase, in economic revival or developing internationally, organizations that rethink their economic model, organizations from the social and solidarity economy

Member of the Lab RH https://www.lab-rh.com/ Member of the Institut of the Sociodynamique http://www.institutdelasociodynamique.com/"
Expériences professionnelles
Hr organization consultant - consulting, coaching & training
HC Resources , Meylan
De Juillet 2019 à Aujourd'hui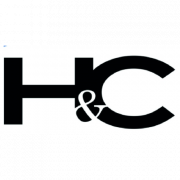 Organizational senior advisor
Imp'Act , Le plessis-robinson
De Avril 2018 à Juin 2019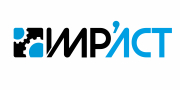 Consultant
Congo Equipment , Lubumbashi
De Décembre 2016 à Avril 2017
Organizational development manager
Congo Equipment , Lubumbashi
De Juillet 2013 à Avril 2016
Logistic manager
BATEG , Vélizy-villacoublay
De Décembre 2012 à Juin 2013
Administration & human resources manager
AXMIN Limited , Bangui
De Juillet 2007 à Juin 2012

Administration & finance manager
AXMIN Limited , Bangui
De Février 2006 à Juin 2007

Coordinator
France Volontaires , Bujumbura
De Juin 2004 à Juin 2005

Program officer
France Volontaires au Mali , Bamako
De Janvier 2001 à Décembre 2002

Coordinator in a tour operator - travel agency
New East , Grenoble
De Juin 1998 à Septembre 2000
Formation complémentaire
Master
Université Joseph Fourier - Engineering in Local Development
1997 à 2000
Institutional relations & Management of human resources (counselling and recruitment)
Setting up, implementation and assessment of projects (technical and financial)
Issues and impacts of an activity on an environment (sociology of organizations – system thinking).
Français - Langue maternelle
Anglais - Courant
Espagnol - Notions
Swahili - Notions
Bambara - Notions
Compétences
Gestion de projet / Project Management
judgement and decision making