Situation professionnelle
Souhait professionnel
Experience
Plus de 10 ans
Rémuneration
Plus de 100 K€
Fonctions
- Directeur Général
- Membre du Directoire
- Directeur Filiale

Résumé
Accomplished manager with multiicultural experience in sales, P&L, project, change, multichannel product distribution, marketing in the energy and the service.
Result oriented, decisive leader, proven success in maturity market. Track record of increasing sales, reduce costs and drive productivity.
Excel in dynamic, change and transformation program.
Expériences professionnelles
Directeur des opérations internationales
SAMSIC FACILITY , Paris - CDI
De Novembre 2018 à Aujourd'hui
Samsic is a Brittany family-owned company. With 93 000 employees operating in 27 countries and 2,8 billion euros turnover, Samsic is one of the European's leading services companies.
As Director of Western Europe, I am in charge of 5 countries: Ireland, Great Britain, Luxembourg, Spain and Portugal. That means a portfolio of more than €200 million and 24,000 employees. Since I arrived we work to make SAMSIC the leading services company, so we redirected the strategy of these countries to become in each country: one of the TOP5 in term of turnover (using 1/3 of organic growth and 2/3 of M&A), best in class regarding the churn rate and to provide at least 3 services (in an integrated way). To meet these expectations, we integrated peoples and clients at the center of our strategy and ambition (giving them purpose, motivation, training, future & hope etc…).

Membre du directoire
BCR-i , Paris
De Octobre 2019 à Aujourd'hui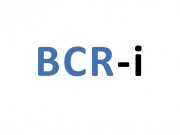 Directeur national des ventes
PRIMAGAZ FRANCE , Puteaux - CDI
De Avril 2016 à Septembre 2018
SHV Energy is a family-owned multinational organisation that consists of a group of specialised energy companies. These companies provide people and businesses with decentralised personalised energy solutions and services.
Our customers often live or work in areas beyond the natural gas grid and rely on our companies for their most important energy sources.
Today, we are servicing the needs of over 30 million customers over three continents that use our energy for hundreds of applications.

Directeur de 4 BUs france : bouteille, citerne, LNG industriel et carburant,
450M€ de CA et 50M€ de MB,
150 ETP dont 4 Directeurs Commerciaux France; 17 Directeurs Régionaux et 130 Commerciaux,
3 priorités de l'actionnaire : Hommes, Profit et Croissance.
Directeur des comptes nationaux & directeur commercial idf
ISS FACILITY SERVICES , Saint-ouen - CDI
De Janvier 2014 à Mars 2016
Directeur commercial région sud
ISS FACILITY SERVICES , Toulouse - CDI
De Janvier 2010 à Décembre 2013
Key account manager
ISS FACILITY SERVICES , Toulouse - CDI
De Janvier 2008 à Décembre 2009
Chargé d'affaires
ISS FACILITY SERVICES , Toulouse - CDI
De Janvier 2006 à Décembre 2007
Attaché commercial
ISS FACILITY SERVICES , Toulouse - CDI
De Septembre 2004 à Décembre 2005
Second de rayon
Auchan - CDI
De Septembre 2002 à Août 2004
Formations complémentaires
Executif Master
Toulouse Business School - Sup' de Co
2008 à 2010
Executive MBA
HEC
2017 à 2018
Anglais - Courant
Français - Langue maternelle
Espagnol - Courant
Compétences
Project and change management