Situation professionnelle
Épanoui professionnellement
Résumé
"Work Authorization: European Union (EU) and India.

Accomplished and results-driven Marketing Professional, with invaluable experience gained in Product Marketing, Go-to-Market Strategy and Channel Management, within international telecommunication organizations.
Extremely disciplined, organized and methodical with strong business acumen and the ability to nurture and maintain relationships at all levels with a flexible strategic mind-set that has consistently delivered decisive and profitable results.
An effective communicator and adept at problem solving with a proven ability to deliver high quality customer service, as well as experience in leadership, team development and product analysis.

Specialties: Strategy Consulting, Product Marketing, Go-to-Market Strategy, Channel Management, Customer Acquisitions

Skills & Expertise:

- Self-starter, highly motivated and target driven

- Performs well under pressure and deadlines

- Proven business development capabilities

- Trustworthy and interfaces positively and professionally

- Team leadership and development experience

- Excels in conducting presentations and market research

- Strong sales and negotiation abilities

- Excellent organizational and multitasking skills

- Skilled in managing and nurturing client relationships

- Proven planning & problem-solving capabilities

- Superb GTM strategy with a thorough understanding of business processes

- Effective interpersonal and communication skills - able to liaise confidently at all levels"
Expériences professionnelles
Senior strategy consultant
Monitor Deloitte , Amsterdam
De Juillet 2018 à Aujourd'hui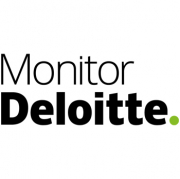 Strategy consultant
ICONEM , Paris
De Mai 2017 à Aujourd'hui
Product marketing and go to market strategy manager
Airtel , Libreville
De Mars 2015 à Août 2016
Area business manager
Samsung Electronics , Gurugram
De Juin 2013 à Mars 2015
Assistant manager fund raising
ICCD , Lucknow
De Juillet 2010 à Avril 2011
Formations complémentaires
PGDM
Symbiosis Institute of Business Management - Marketing
2011 à 2013
Top 5% of a batch of 200
Specialised in Marketing
Bachelors in Technology
GGSIPU - Information Technology Engineer
2006 à 2010
Engineer in Information technology
1st Division
Hindî - Langue maternelle
Anglais - Langue maternelle
Français - Technique
Panjâbî - Technique