Résumé
I am a final year student at HEC Paris and Ecole Polytechnique in Innovation Management Sciences.
I am passionate about digital technology, product and service design issues, as well as business transformation.
In recent years, I have been able to confront the theoretical tools that I acquired during my training to the reality of the startup world, of creative industries, and more generally of large organisations.
Expériences professionnelles
Technological watch and project development apprentice — corporate innovation network
LAGARDERE , Paris-16e-arrondissement - CDD
De Septembre 2017 à Aujourd'hui
- Implementation and management of the Lagardère Innovation Awards, an international and multi-disciplinary international competition for innovative projects.
- Strategic intelligence, market research (new technologies, publishing, retail, media and entertainment), and operational management of the tools for dissemination of concepts and related knowledge to business teams.
Scrum master & business developer
FABERNOVEL CODE , Paris - CDD
De Janvier 2017 à Juillet 2017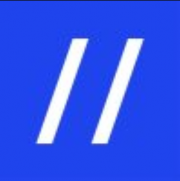 - Business analysis: business proposals, prospection, technology intelligence;
- Business coaching: business trajectory tracking in an agile team environment;
- Business relations: customer retention and fertilisation;
- Reporting: business performance tracking, operational recommendations.
Assistant brand manager
UBISOFT
De Juillet 2016 à Décembre 2016
- Participation à l'élaboration de la stratégie marketing de produits (stratégie de promotion du produit, axes de communication, stratégie média, positionnement, …)
- Travail en amont : suivi des projets avec les équipes de développement, analyse et veille concurrentielle,
- Participation à la mise en place de la coordination des plans de lancement des filiales pays : diffusion de supports marketing (PLV, fiche produit…), suivi des plans de lancement, échanges de données et récupération d'informations…
- Participation à la préparation d'outils de communication et de promotion : packaging, publicité, Internet, PLV…
- Réalisation de benchmark de la concurrence
- Participation au suivi et à l'analyse des ventes
Entrepreneur assistant
Artips / Artly Production SAS , Paris - CDD
De Juillet 2015 à Août 2015
Supporting the entrepreneur in all her daily tasks:

- Business development: prospection, business propositions, preparation of participation files for start-up contests, market studies
- Operational management: invoicing, accounting, reporting, HR management
- Communication: customer service, PR, community management, growth hacking
- Content management: writing and editing of cultural content, writers training
Intern
NUMA , Paris - CDD
De Août 2013 à Août 2013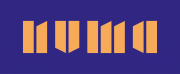 - Community management
- Public events organisation
- Promotional presentation of the acceleration program
Formations complémentaires
Master PIC
Ecole Polytechnique - Projet Innovation Conception
2017 à 2018
Le Master PIC « Projet - Innovation - Conception » est une formation diplomante de niveau M2 tournée vers le management de projet innovant dans les entreprises. Cette formation de l'Ecole polytechnique avec Mines Paristech, HEC et Telecom Paristech, en partenariat avec l'Université Paris-Dauphine, est habilitée par le ministère de l'éducation et de la recherche.

La caractéristique essentielle du programme PIC est d'être construit autour du Projet PIC confié à l'étudiant via un projet de recherche au sein d'une entreprise du début à la fin du cursus. Le Master PIC est un programme de formation rattaché au laboratoire de gestion de l'Ecole polytechnique.

L'ambition du Master PIC est de former des experts de l'implantation et du pilotage de l'innovation en les mobilisant dans le cadre d'une situation d'innovation réelle en entreprise tout au long du cursus.
Academic Exchange
University of British Columbia - Art history
2015 à 2015
Français - Langue maternelle
Anglais - Courant
Allemand - Technique
Compétences
Gestion de projet / Project Management
Informatique ; Digital - Internet ; Data
Centres d'intérêt
design
innovation
technologie
digital
numérique
stratégie
culture
art
art contemporain
architecture
spectacle vivant