Situation professionnelle
Souhait professionnel
Poste
Directrice du developpement international
Experience
Plus de 10 ans
Rémuneration
Plus de 100 K€
Type de contrat
CDI, Chef d'entreprise
Fonctions
- Directeur Recherche et Développement
- Directeur Général
- Directeur Général Adjoint

Secteurs
- Agricole, Agro-alimentaire
- Loisirs, Hôtellerie, Tourisme, Restauration
- Luxe

Résumé
18 years as a Manager in digital marketing and business developement. I am now a consultant in the Tourisme and food industry.

I work building business strategies, commercial analysis, market surveys, B2B meetings.
As well as on communication strategies and public relations, covering branding, press trips, communication campaigns and seminars.


Travel, tourism and Food Industries.
Expériences professionnelles
Directrice du développement international
Coolio International , Vitry sur seine
De Octobre 2018 à Aujourd'hui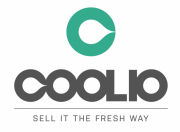 Sales , marketing and communication director
SPELLA , Paris
De Novembre 2016 à Aujourd'hui

Marketing and strategy consultant
"UN DINER EN VILLE"
De Mai 2015 à Aujourd'hui
• Market study for this start up, which helped them launch their product and their sales

Owner and consultant
MEKATE CONSEIL , Paris
De Février 2014 à Aujourd'hui
Succesfully helped 15 companies (Tequila, Food, Jewlery, Fashion...) on their strategy.
Directeur du developement commercial et business analyst
ProMexico - Paris , Paris - CDI
De Septembre 2008 à Octobre 2013
Accompagnement des sociétés mexicaines désireuses d'exporter leur produits sur la France, et toutes les problématiques que cela englobe. Marketing, Benchmark, Etudes de marché, positionnement, étiquetage, logistique, problématiques liées à l'export (légal, viabilité, etc) Mise en contact avec acheteurs, prise de rendez vous, présence sur salons, conférence de presse etc.
Directrice adjointe
Maison de la France , Mexico
De Septembre 2003 à Août 2008
Marketing project manager
Maison de la France , New york
De Février 2001 à Août 2003
Formations complémentaires
Certificat de Transformation Digitale
HEC - Transformation Digitale
2016 à 2016
Maîtrise Science et Techniques, Hôtellerie Tourisme
CETIA Toulouse - Maîtrise en Hôtellerie et tourisme
1994 à 1996
Executive MBA
HEC - Major Entrepreneurship and Innovation
2014 à 2016
Anglais - Langue maternelle
Espagnol - Langue maternelle
Italien - Notions
Catalan - Courant
Français - Langue maternelle
Centres d'intérêt
Voile
ski
Golf
Tennis
Gastronomie
Vins&Spiritueux