Résumé
"Fluent in four languages with triple Swiss, French and German nationality, as well as having lived in 12 cities and 6 countries, Alex has been strongly influenced by his multicultural background. Exposure to a variety of cultures trained him from a young age to adapt rapidly and understand different value systems, allowing him to develop an open-minded and culturally inclusive perspective. He utilizes his core ability to relate and understand people from diverse backgrounds to build impactful communities and networks starting from grassroots through to global levels.
A recent example is the "Young VC Dinners" network which started in London with a dozen of people and grew to over 400 people from each of Europe's top VC firms, representing over $40b of AUM. This professional initiative organizes monthly dinners for young venture capitalists to exchange deal flow, knowledge, network and is now expanding internationally to other cities including Paris, Berlin and Stockholm.
Alex believes that the activities he undertakes should be purposeful and drive positive change in society. It's with this mindset that he joined Virgin Management three years ago, a company with a strong focus on purpose and a philosophy to "Change Business for Good".
Alex is launching a venture capital fund, Enauto Ventures LLC, with a focus on artificial intelligence and machine learning-enabled start-ups, and with commitments of $60m of Fund I's $100m AUM. He has implemented investment principles in Enauto Ventures' investment strategy to reflect a desire for strong internal ethics that protect consumers' data and plans on implementing these principles inside portfolio companies and providing an example for other investors within the investment community.
With over 8 years' experience in the financial industry including five years' experience in direct investment (private equity and venture capital), Alex possesses broad transaction and sector experience with particular expertise in technology and a strong commercial acumen. Alex's established network includes a wide range of senior stakeholders in London, Paris, Berlin and Silicon Valley across the investment industry and technology start-up ecosystems."
Expériences professionnelles
Junior partner
Luminous Ventures , London
De Septembre 2019 à Aujourd'hui
Venture and private equity investment associate
Virgin Management (Sir Richard Branson's Family Office) , London
De Mai 2017 à Janvier 2019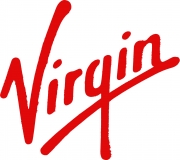 Analyst
Terra Firma Capital Partners , London
De Février 2016 à Mars 2017

Analyst
Keensight Capital , Paris
De Janvier 2015 à Février 2016
Formation complémentaire
MSc Finance
Imperial College London - Finance
2012 à 2013
Modules included: Venture Capital, M&A, Private Equity, Hedge Funds, Advanced Mathematics, Financial Modelling, Advanced Econometrics, Corporate Finance
Elected student ambassador and student representative for MSc programme

Parcours officiels
HEC – Master in Strategic Management

Français - Langue maternelle
Anglais - Langue maternelle
Allemand - Courant
Espagnol - Courant
Compétences
Private Equity, Corporate Finance
Business Development / M&A